U.S. stocks were poised for a mixed open Tuesday, in what's expected to be yet another quiet day on Wall Street.
With little on the economic or corporate front, most investors are just waiting to hear what Fed Chairman Ben Bernanke has to say when he speaks Friday in Jackson Hole, Wyo. Investors are hopeful that he will announce further action to ease growing concerns about a U.S. economic slowdown.
Minutes released last week from the Fed's latest two-day meeting suggested that unless the economic recovery regains substantial strength, additional stimulus could come "fairly soon."
U.S. stock futures bounced along the breakeven line.
Meanwhile, investors are keeping tabs on oil prices, which crept up $1 to $96.47 a barrel Tuesday, as Tropical Storm Isaac curtailed oil production along the Gulf of Mexico. The national average price for a gallon of regular gas continues to increase, hitting $3.76 Tuesday, according to AAA. Experts say that prices could shoot up another 10 cents fairly quickly, depending upon the extent and duration of the refinery shutdowns.
U.S. stocks ended little changed Monday.
World Markets: European stocks were lower Tuesday, amid concerns over global growth. Britain's FTSE 100 slid 0.2%, the DAX in Germany lost 0.5% and France's CAC 40 fell 0.7%.
Spain's economy continued to contract in the second quarter, fueling concerns that the country will need a large-scale financial rescue. The economy shrunk by 0.4% between April and June, following a 0.3% drop in the first quarter, the Instituto Nacional de Estadistica said. This is the third quarter in a row that the nation's ailing economy has declined.
Asian markets ended the session mixed. The Shanghai Composite added 0.9% and the Hang Seng in Hong Kong ticked up 0.1%, while Japan's Nikkei fell 0.6%.
Economy: The Case-Shiller 20-city home price index for June, due at 9 a.m. ET, is expected to have decreased by 0.3%, according to a survey of analysts by Briefing.com.
The Conference Board's Consumer Confidence Index for August, due at 10 a.m. ET, is expected to come in at 65.7, down from 65.9 in July.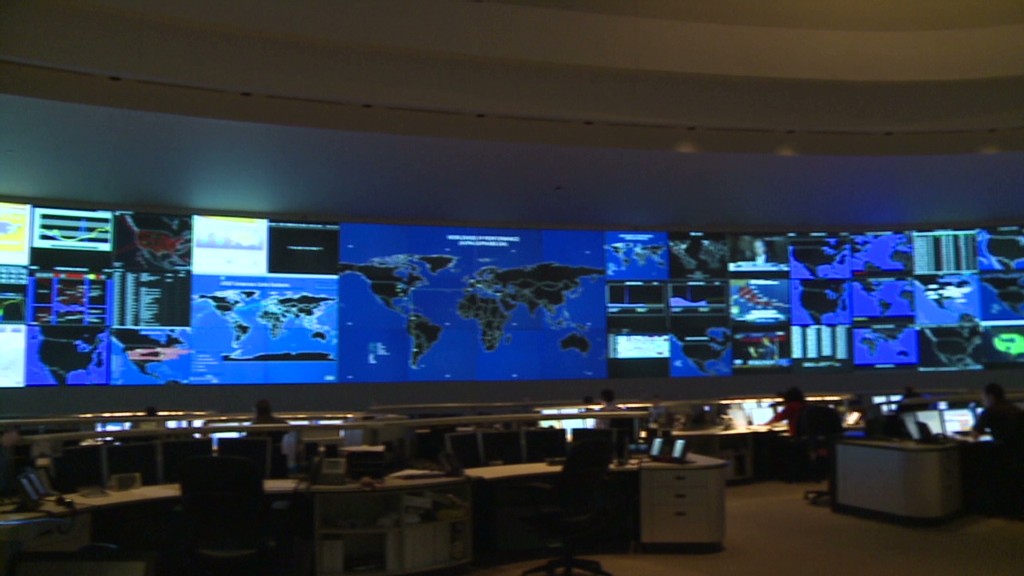 Companies: Canada's Bank of Montreal (BMO) and Scotiabank (BNS) both released second-quarter earnings that came in well ahead of analyst expectations.
Best Buy (BBY) shares rose in premarket trading after gaining 3.2% during Monday's trading session. The gains followed Best Buy's announcement that it will give its founder, Richard Schulze, the chance to take a closer look at its financial statements as he finalizes a takeover proposal.
Related: Isaac Threatens Gulf Oil Production
Currencies and commodities: The dollar lost ground against the euro and the Japanese yen, but managed gains versus the British pound.
Gold futures for December delivery fell $8.70 to $1,669. an ounce.
Bonds: The price on the benchmark 10-year U.S. Treasury rose, pushing the yield down to 1.65% from 1.68% late Monday.