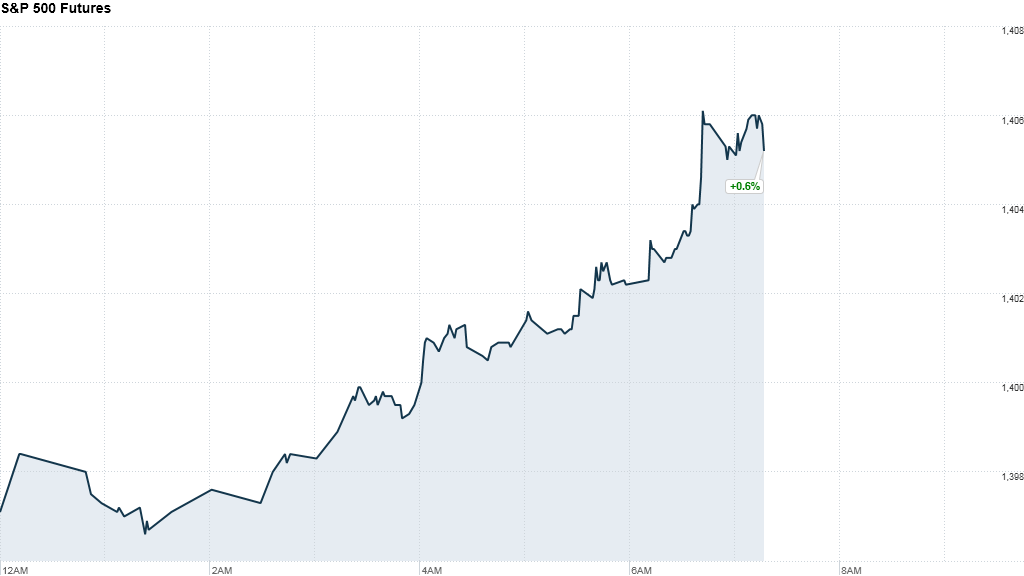 U.S. stocks were headed for a higher open Friday as investors await Federal Reserve chairman Ben Bernanke's speech later in the day.
U.S. stock futures rose between 0.6% and 0.8%.
Bernanke will deliver his highly anticipated speech on the economy in Jackson Hole, Wyo. at 10 a.m. ET. Investors are still hoping for hints about the possibility of new stimulus measures, such as a new round of quantitative easing.
Wall Street has high expectations for Bernanke to make a bold statement about future policy. However, some positive recent economic data could make it more difficult for the Fed to justify any major change in policy, pushing the action to come from the European Central Bank instead.
Related: Investors and economists agree: No QE3
ECB President Mario Draghi wrote in an op-ed this week that "exceptional measures" may be justified to stabilize financial markets. The ECB will hold its next policy meeting on Sept. 6, and investors are keen to hear Draghi's plans.
U.S. stocks fell Thursday.
World Markets: European stocks rose in morning trading. Britain's FTSE 100 edged higher 0.6%, the DAX in Germany added 01.3% and France's CAC 40 gained 1.3%.
Euro area unemployment for July was unchanged from June, holding at a record-breaking 11.3%, according to the European Union's statistic office. At over 25%, Spain had the highest jobless rate in the region.
Asian markets ended in the red. The Shanghai Composite shed almost 0.3%, the Hang Seng in Hong Kong lost 0.4%, and Japan's Nikkei dropped 1.6%.
Economy: The Chicago Purchasing Managers' Index for August is due at 9:45 a.m. ET from economic consulting firm Kingsbury International. The index is expected to come in at 53.8, according to a survey of analysts by Briefing.com, up from 53.7 in the month prior.
Also due before the bell, the University of Michigan will release the final version of its Consumer Sentiment Index for August, which is expected to stand at 73.6, up from 72.3 in July.
At 10 a.m. ET, the Census Bureau will publish data on July factory orders, which are expected to have increased by 2.0%.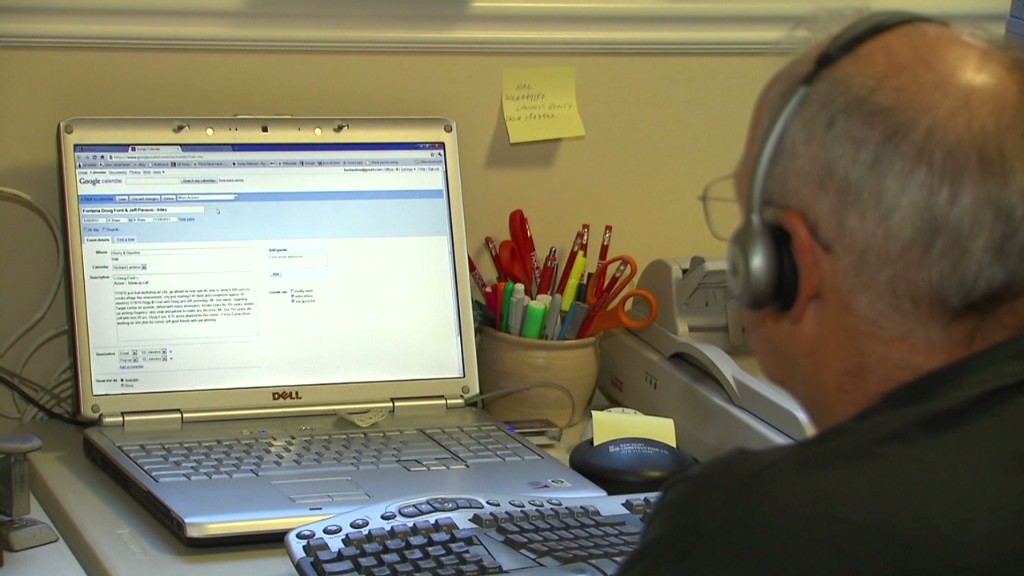 Companies: Shares of government contractor SAIC (SAI) rose following the firm's announcement that it planned to split into two separate, publicly traded companies.
Shares of software maker Splunk (SPLK) rallied after the company reported a loss that handily beat estimates and raised its outlook.
Currencies and commodities: The dollar fell against the euro, British pound and the Japanese yen.
Oil for October delivery rose 65 cents to $95.27 a barrel.
Gold futures for December delivery gained $1.20 to $1,660.40 an ounce.
Bonds: The price on the benchmark 10-year U.S. Treasury rose, pushing the yield down to 1.62% from 1.65% late Thursday.