U.S. stock futures lost steam Friday morning, following a disappointing jobs report.
The Labor Department reported that 96,000 jobs were added in August, while the unemployment rate edged down to 8.1%. Economists surveyed by CNNMoney expected that employers would 120,000 jobs and that the unemployment rate would hold at 8.3%.
These numbers are particularly important to investors this month, since it will likely influence the Federal Reserve's decision on whether to announce more quantitative easing at the conclusion of its next meeting on Sept. 12-13.
After several positive reports on the labor market Thursday that came in higher than economists had anticipated, investors were hopeful that Friday's jobs report would continue to show an improvement.
Investors flocked to U.S. Treasuries, sending the yield on the 10-year note to 1.64%.
U.S. stocks surged Thursday, with all three major indexes closing at the highest levels in years, following strong jobs data and the announcement of the European Central Bank's bond-buying program, aimed at aiding countries with unsustainable borrowing costs.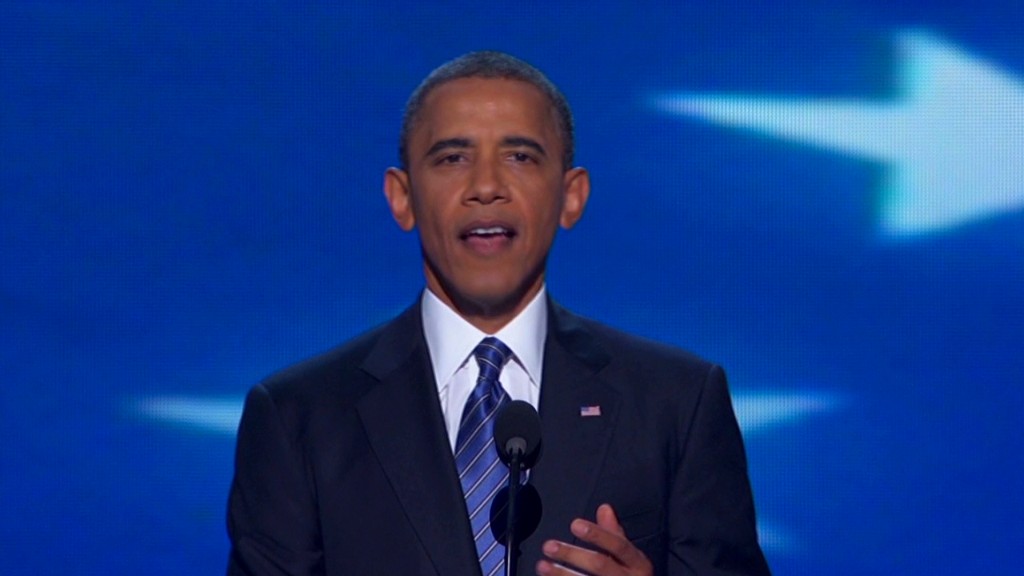 World Markets: European stocks rose in morning trading, a day after the ECB's bond plan announcement. Britain's FTSE 100 ticked up 0.3%, the DAX in Germany added 1.1% and France's CAC 40 gained 1.3%.
Related: ECB outlines bond-buying program
Asian markets surged on hopes that the Chinese government will take measures to stimulate the country's stagnating economy. The Shanghai Composite soared 3.7%, the Hang Seng in Hong Kong jumped 3.1%, and Japan's Nikkei rose 2.2%.
Companies: Intel Corp (INTC) lowered its guidance for third-quarter revenue, citing "weaker than expected demand in a challenging macroeconomic environment." Shares slid more than 2% on the news.
Shares of Pandora (P) fell 13% after Apple (AAPL) announced that it plans to launch a competing live streaming music option.
Related: Apple could buy 60 Pandoras
Gunmaker Smith & Wesson Holding Corp (SWHC) reported earnings and raised its full-year forecast Thursday, sending shares surging more than 22% in premarket trading.
Shares of Amazon (AMZN) ticked higher after the company unveiled four new tablets on Thursday. Despite the new products, much of the Amazon chatter focused on what the company didn't announce: a new phone.
Currencies and commodities: The dollar lost ground against the euro and the British pound, but gained versus the Japanese yen.
Oil for October delivery rose 55 cents to $96.08 a barrel.
Gold futures for December delivery fell $7.50 to $1,700.40 an ounce.