U.S. stock futures were slightly higher Tuesday ahead of the U.S. presidential election.
Stocks are expected to trade in a narrow range as investors await the nation's election results. The outcome will set the tone for the debate over how to address the so-called "fiscal cliff" of tax hikes and spending cuts that goes into effect in January unless Congress acts.
While the latest national polls show that President Obama and Republican opponent Mitt Romney neck-and-neck on Election Day, the former Massachusetts governor is an overwhelming favorite of Wall Street.
Related: Wall Street backs Romney
In corporate news, Fossil (FOSL) posted quarterly earnings that beat forecasts, but revenue fell short of estimates, sending shares of the accessories maker lower.
Zillow (Z) shares dropped sharply after the real estate website reported revenue that missed forecasts and delivered a weaker-than-expected outlook for the rest of the year.
AOL (AOL) delivered strong earnings and revenue results, as advertising sales rose 7% during the quarter.
Office Depot (ODP) swing to a loss in the third quarter, as the company's sales fell 5%.
Shares of Express Scripts (ESRX) sank in premarket trading, after the healthcare management firm said analysts' estimates for its 2013 earnings were "overly aggressive."
DirecTV (DTV) is on tap to report results Tuesday morning, while News Corp. (NWSA) is up after the bell.
U.S. stocks closed higher Monday.
Across the Atlantic, Greek lawmakers are expected to vote this week on reforms aimed at securing much-needed financial support, and the European Central Bank meets Thursday for its monthly policy discussion.
European stocks were higher in morning trading. Britain's FTSE 100 and the DAX in Germany rose 0.6%, while France's CAC 40 added 0.7%.
Asian markets closed lower. The Shanghai Composite lost 0.4%, the Hang Seng in Hong Kong slipped 0.3%, and Japan's Nikkei declined 0.4%.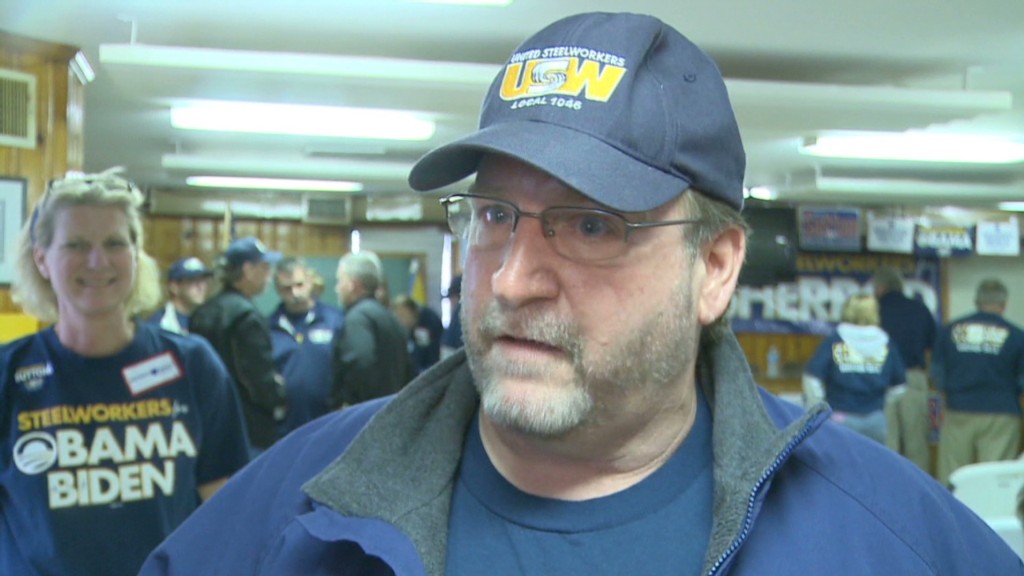 Currencies and commodities: The dollar was flat against the euro and the British pound but slipped versus the Japanese yen.
Oil for December delivery rose 43 cents to $86.08 a barrel.
Gold futures for December delivery gained $8.70 to $1,691.90 an ounce.
Bonds: The price on the benchmark 10-year U.S. Treasury edged lower, pushing the yield up to 1.70% from 1.68% late Monday.