U.S. stock futures were slightly higher Monday, as investors turned their attention to Europe and Greece.
Finance ministers from the 17 eurozone countries will meet in Brussels later Monday to discuss Greece's economic reforms.
Over the weekend, Greece's parliament approved the nation's 2013 budget. The vote was a big step toward unfreezing international bailout funds, even though disagreement among its creditors could push back the timetable for when that aid will resume.
European stocks were mixed in mid-day trading. Britain's FTSE 100 rose 0.3%, the DAX in Germany ticked up 0.3% and France's CAC 40 was down 0.2%.
Meanwhile, Japan's economy contracted at an annual rate of 3.5% in the latest quarter, sparking concerns of a sustained regional slowdown. The GDP figures, reported Monday by Japan's Cabinet Office, were worse than economists had expected.
Asian markets ended mixed. Japan's Nikkei lost almost 1%, while the Shanghai Composite added 0.5% and the Hang Seng in Hong Kong ticked up 0.2%.
Related: Asia to power global trade growth
On the domestic front, investors are also keeping a nervous eye on Washington as the nation heads toward the so-called "fiscal cliff."
Stocks sold off sharply last week on worries about the automatic spending cuts and tax increases that will kick in should lawmakers fail to cut a deal by January, potentially triggering a recession.
President Obama said Friday that he will meet with Republican and Democratic leaders this week to discuss the situation, and investors will be watching closely for any new developments.
U.S. stocks eked out tiny gains Friday, but closed out the election week down more than 2%. Treasury markets are closed Monday for Veterans' Day.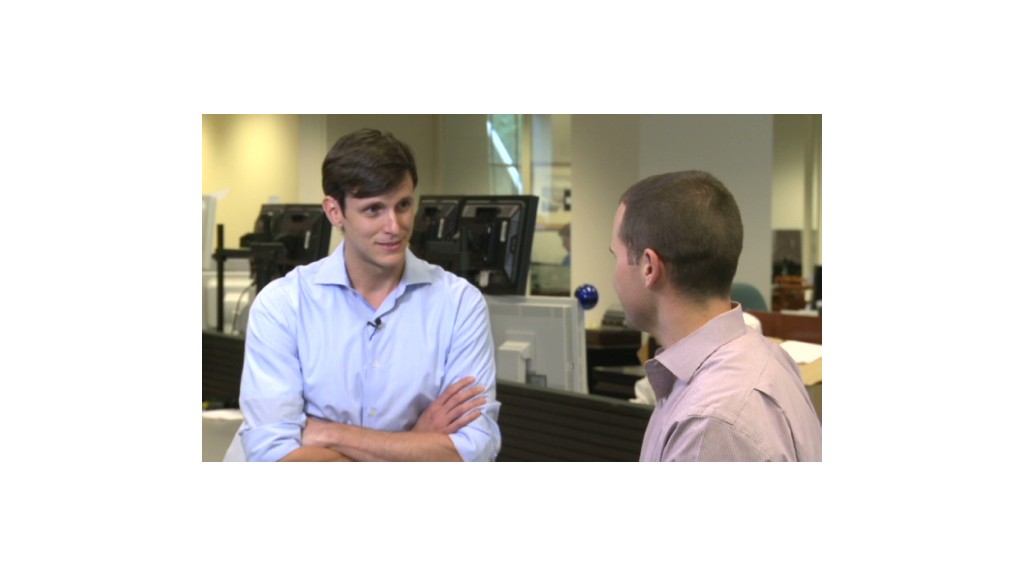 Companies: Homebuilders DR Horton (DHI)and Beazer Homes (BZH) both reported fiscal fourth quarter earnings before the opening bell.
DR Horton shares rose 2.9% in premarket trading, after it reported quarterly income of 30 cents per share on revenue of $1.3 billion.
Meanwhile, Beazer Homes posted a quarterly loss of $2.57 per share, falling short of analyst expectations, but the company beat estimates on revenue with $370.9 million in sales.
Homebuilders have recently benefited from signs of a gradual housing recovery. DR Horton shares have been on a tear, rising 77% over the last year, and Beazer shares are up 50% over a year ago.
Jefferies Group (JEF) shares surged 18.8% after the securities firm agreed to merge with Leucadia National (LUK) in an all-stock deal.
Shares of Gilead Sciences (GILD) climbed 9.8% in premarket trading, after the biotechnology giant announced encouraging findings about hepatitis C drugs.
Research in Motion (RIMM) shares rose 4.6% in early trading Monday, after the company announced it will launch its BlackBerry 10 on January 30.
Shares of Titanium Metals Corporation (TIE) climbed 43% following Friday's late news that Precision Castparts (PCP) would acquire the firm for $16.50 per share, valuing Titanium Metals at $2.9 billion.
JC Penney (JCP) shares were under pressure early Monday after being downgraded by Credit Suisse. The retailer, which reported disappointing results last week, continues to struggle with overhauling its image.
Currencies and commodities: The dollar lost ground against the euro and the Japanese yen but rose slightly versus the British pound.
Oil for December delivery lost 43 cents to $85.64 a barrel.
Gold futures for December delivery gained $6.40 to $1,737.30 an ounce.