U.S. stocks fell more than 1% Wednesday as fears of turmoil in the Middle East added to ongoing concerns about a fiscal showdown in the United States.
The Dow Jones industrial average fell 185 points, or 1.4%. The S&P 500 lost 1.4% and the Nasdaq declined 1.3%. The Dow ended at its lowest level since June 8.
The selling Wednesday afternoon "centered on geopolitical concerns arising out of events in Gaza," said Ryan Larson, a senior equity trader at RBC Global Asset Management.
Israel launched a series of blistering air strikes Wednesday on what it said are terrorist targets in Gaza. The attacks killed the chief of Hamas' military wing and at least eight others, Israeli and Palestinian officials said. In response, Hamas' military division warned that Israelis had opened "the gates of hell on themselves" with the move.
The strife in the Middle East added to an already gloomy mood on Wall Street, where concerns about the fiscal cliff have dominated the market following the re-election of President Obama. Most investors expect a compromise, but they are not taking any chances until Obama and Republicans in Congress reach a deal to avert the onset of automatic tax hikes and spending cuts that could push the economy into recession.
"There's a real piling-on of concerns today," said Quincy Krosby, a market strategist with Prudential Financial in Newark, N.J.
Before meeting with top CEOs at the White House, Obama said he believes the fiscal cliff is "solvable." Obama stressed that he was unwilling to extend Bush-era tax cuts for wealthy Americans, saying he did not want the burden of balancing the national budget to fall on middle class families.
"I recognize that we are going to have to compromise," Obama said in a news conference. "But as I said on election night, compromise is hard."
Obama said it's possible to imagine a scenario where America goes over the fiscal cliff "if there's too much stubbornness in Congress that we can't even agree on giving middle class families a tax break."
Related: Buffett not worried about the fiscal cliff
Minutes from the latest Federal Reserve policy meeting also released Wednesday afternoon suggest the central bank will continue to buy assets once its so-called Operation Twist program ends.
Meanwhile, ongoing concerns about the economic and financial crisis in Europe also put the market on edge.
The Greek government has been granted additional time to get its fiscal house in order, but has yet to secure the emergency financing it needs to stay solvent. Anti-austerity strikes were held across Europe as labor groups staged a "Day of Action and Solidarity."
The Bank of England said the U.K. economy may contract further in the fourth quarter, and growth will be subdued for the foreseeable future, as the eurozone crisis dampened demand for exports.
European markets fell Wednesday, as Britain's FTSE 100 lost 1.1%, the DAX in Germany and France's CAC 40 both declined about 0.9%
On the domestic front, the government reported U.S. retail sales fell 0.3% in October, citing a negative impact from Superstorm Sandy. That was slightly worse than the 0.2% decline forecast by economists surveyed by Briefing.com.
Despite the one-time impact of the storm, the report was disappointing, said Joseph Saluzzi, co-head of equity trading at Themis Trading. "Either way, sales are still lower, and that's not good when you're already hanging on a string," he said.
Separately, prices at the wholesale level decreased 0.2%, according to the Producer Price Index report. They had been expected to increase by 0.1% -- led by higher energy and food prices. The Census Bureau said business inventories rose 0.7% in September, slightly better than the 0.6% rise economists had forecast.
Asian markets ended higher after paring earlier losses as investors wait for China's Communist Party to confirm its new leaders. The Shanghai Composite edged up 0.4%, the Hang Seng in Hong Kong jumped 1.2%, and Japan's Nikkei ended just above breakeven.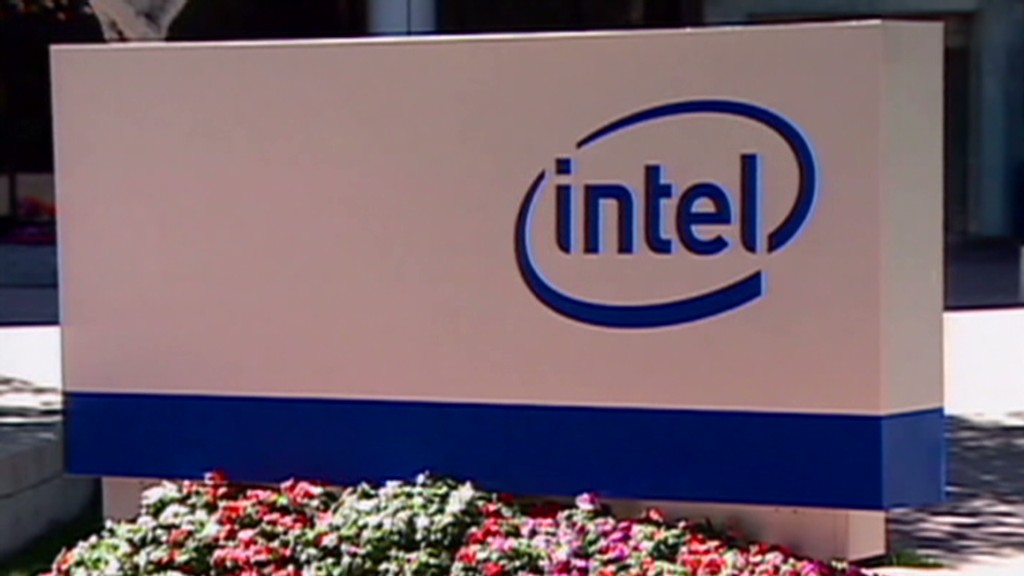 Companies: Shares of Teavana (TEA) surged over 52% after Starbucks (SBUX) announced plans to buy the tea company for $620 million in cash. Starbucks stock was down over 2%.
Facebook (FB) shares rose more than 12% even though more than 800 millions shares became available to be sold. Like many initial public offerings, Facebook's May 18 debut included a "lockup" agreement that requires some shareholders from selling for a certain period. On Wednesday, some employees and investors got their first chance to sell about 773 million shares, as well as another 31 million restricted stock units.
Shares of retailer Abercrombie & Fitch (ANF) shot up 32% after the company reported sales and earnings that blew past expectations, and raised its full-year earnings guidance above even the most bullish forecasts.
Staples (SPLS) shares rose after the company beat third-quarter earnings estimates but fell short on revenue.
Cisco (CSCO)shares rose about 5% after the tech giant reported earnings and sales data that beat analysts' expectations late Tuesday.
Toyota Motor (TM) edged lower after the Japanese automaker announced Wednesday that it is recalling 2.77 million cars worldwide. The recall mainly covers certain Prius models. About 670,000 of the recalled cars were sold in the United States.
Related: Opinion: Gold bugs love fiscal cliff fears
Currencies and commodities: The dollar fell against the euro, but rose versus the British pound and the Japanese yen.
Oil for December delivery added 94 cents to end at $86.32 a barrel.
Gold futures for December delivery rose $5.30 to settle at $1,730.10 an ounce.
Bonds: The price on the benchmark 10-year U.S. Treasury was unchanged, with the yield holding steady at 1.59%.