The Dow inched higher, adding five points, to close at an all-time high for the seventh straight day. Wednesday marked the ninth straight day of gains for the index.
It's the longest winning streak for the Dow since 1996.
The S&P 500 and Nasdaq closed up roughly 0.1%. The S&P 500 is less than 1% away from its all-time high, reached in October 2007.
Economic numbers out of Europe had dampened sentiment before the market opened. But investors seemed encouraged by a better-than-expected report on retail sales in the United States.
Doug DiPietro, head of trading at Evercore, said investors have been wary of placing big bets at these levels. But they are also worried about selling stocks too early. Tepid investors have kept volumes low this week, he said.
This year, stocks have been driven higher by signs that the economy is becoming healthier. The Federal Reserve's stimulative moves have also kept investors piling into stocks.
Related: Dow has best streak since 'irrational exuberance'
Early Wednesday, the Commerce Department reported February retail sales rose 1.1%, the best month since September.
Sales were expected to rise only 0.5%, as economists worried that increased payroll tax, delayed tax refunds and higher gas prices would cause consumers to pull back on spending.
At the same time, industrial production in Europe fell faster than expected in January. In the U.K., industrial production dropped 1.2%, leading to increasing chatter of a triple dip recession there.
European markets closed lower.
Related: Fidelity and BlackRock join forces in ETF fee war
Smart grid company Silver Spring Networks (SSNI) rallied 29% above its IPO price in its stock market debut. Silver Spring raised $63 million.
Apple (AAPL) shares closed up slightly, after a recent slide. Investors have been worried about slowing demand for the iPhone 5 and what Apple plans to do with its cash. The newest Galaxy phone from Apple rival Samsung is also set to be unveiled Thursday, adding to concerns about competition.
Shares of Blackberry (BBRY) soared, after the company announced that it received 1 million orders for its Blackberry 10 device from an unnamed partner. Blackberry called it the largest single order ever.
Shares of Boeing (BA) closed up nearly 1%. The Federal Aviation Administration gave the aircraft maker permission late Tuesday to start testing its proposed fix to the lithium batteries on the 787 Dreamliner, a key step in getting the aircraft that has been grounded by a safety probe since Jan. 16 back into service.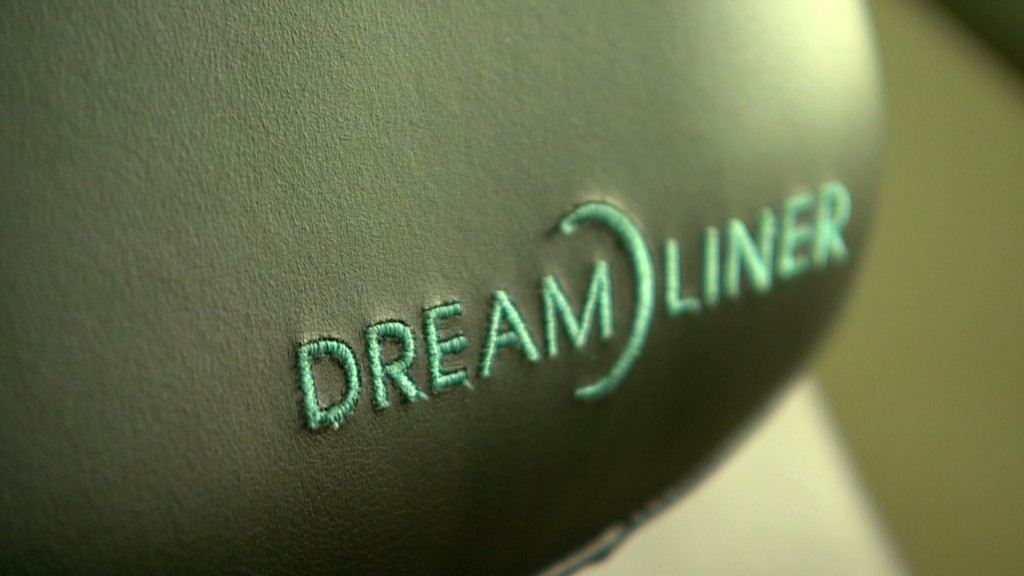 Shares of Dole (DOLE) dropped 9% after the fruit company reported a wider-than-expected fourth quarter loss.
Netflix's (NFLX) stock rose 6% after the online movie rental company said it would allow users to share movie and television picks on Facebook (FB). But Facebook's stock fell more than 2%.
Related: Fear & Greed Index edging toward greed
Asian markets ended lower, with Japan's Nikkei shedding 0.6% as the yen firmed against the dollar on divisions in parliament over the appointment of the new Bank of Japan governor. The Shanghai Composite and Hong Kong's Hang Seng fell on reports of further measures to curb inflation, in particular in the property sector.
The dollar lost ground to the British pound but gained against the euro.
Oil and gold prices dropped.
The price on the 10-year Treasury fell, pushing the yield up to 2.03% from 2.02% late Tuesday.