U.S. stocks ended mixed Wednesday, after investors parsed through a mixed bag of earnings and a weak economic report.
It was a relatively calm day of trading, one day after an erroneous tweet briefly wreaked havoc on markets.
The Dow Jones Industrial Average lost 0.3%, while the Nasdaq and the S&P 500 were near neutral. Stocks drifted around the breakeven line for most of the day.
Early in the day, investors were spooked by a report on durable goods orders that showed orders fell by 5.7% in March -- much worse than analysts had predicted.
Related: High speed trading fueled Twitter crash
Another batch of mediocre earnings also gave investors pause.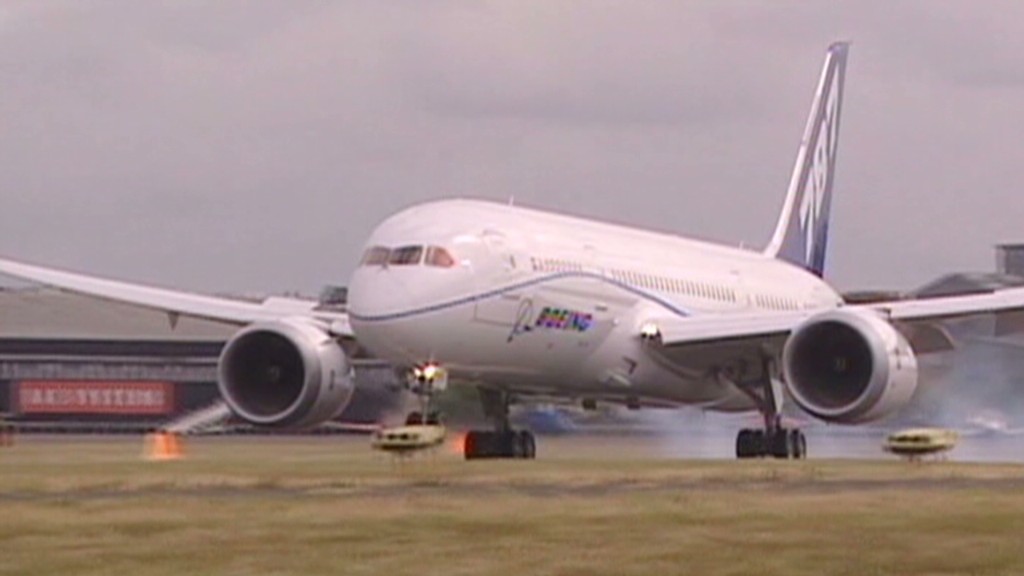 The two Dow components AT&T (T) and Procter & Gamble (PG) got bludgeoned, closing down 5% and 6%. AT&T's sales came up short, while Procter & Gamble cut its guidance.
Apple (AAPL) added to the downward pressure. It beat expectations and announced it would raise its quarterly dividend and boost its stock buyback program. But the company still struggled with lower profits on the iPhone and iMac.
There were a few bright spots among the corporate earnings. Boeing (BA) was the biggest gainer on the Dow, after it reported an increase in profits, even as revenue was dinged by its grounded Dreamliners.
Ford (F) reported a jump in earnings, helped by sales in North America.
Shares of Yum Brands (YUM) jumped more than 7% after the fast-food restaurant operator reported earnings that topped Wall Street's low expectations.
First Solar (FSLR) was the biggest gainer on the S&P 500. Shares hit a new 52-week high, pulling other solar stocks higher. Shares of SolarCity (SCTY), SunPower (SPWR) and Canadian Solar (CSIQ) all logged solid gains.
Related: Fear & Greed Index, Drifting into neutral
European markets closed higher, supported by continuing talk of an ECB rate cut following weak eurozone data. The Ifo German business climate index for April was weaker than expected.
Asian markets ended higher, with Japan's Nikkei adding 2.3%. Hong Kong's Hang Seng added 1.7% and the Shanghai Composite increased 1.6%.
The dollar rose against the euro and the British pound but fell against the Japanese yen.
The yield on the 10-year Treasury hovered around 1.70%.