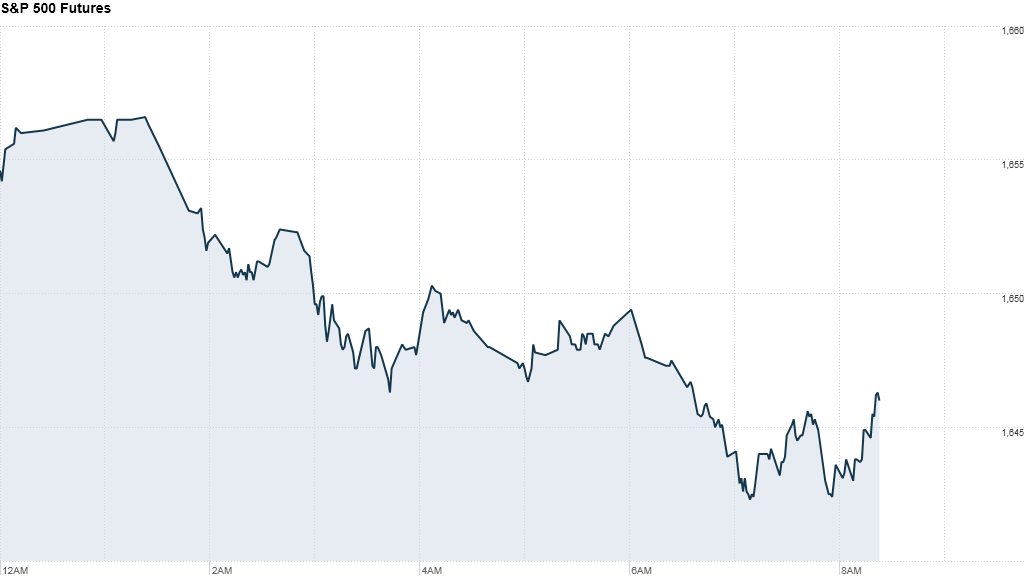 After a day of significant gains, U.S. markets were pointing to a lower open Wednesday.
U.S. stock futures were indicating that the market would step back from Tuesday's heady heights, when the Dow Jones industrial average set another record closing high.
It should be a quiet day on Wall Street, with few economic and earnings reports on tap. Overseas, the International Monetary Fund cut the growth forecast for China, the world's No. 2 economy. The IMF raised concerns about a rapid expansion in credit there and the ability of borrowers to repay the loans.
China brings home the bacon. Smithfield Foods (SFD) shares surged in premarket trading after the pork processor and hog producer agreed to be bought by Chinese meat processor Shuanghui International in a deal valued at $7.1 billion.
The news lifted shares of rival meat processor Tyson Foods. (TSN)
Undertaker takeover. Service Corporation (SCI), which provides "deathcare products and services," announced plans to buy rival Stewart Enterprises (STEI) for $1.4 billion. Shares of Stewart Enterprises surged in early trading. The deal between two of the larger players in the funeral business is subject to regulatory approval.
Apple (AAPL) shares were lower after an appearance at the AllThingsD conference by CEO Tim Cook Tuesday evening. Cook was evasive about the company's product plans, saying only that the iPhone maker was looking for more "game changers" in its future and that he considered the wearable computing product segment " "incredibly interesting."
Citigroup (C) reached a settlement with the Federal Housing Finance Authority in a suit charging it deceived Fannie Mae and Freddie Mac when it sold the housing finance firms mortgage securities during the housing bubble.
U.S. stocks surged Tuesday following strong reports on the housing market and consumer confidence. The Dow added 106 points to close at a record high, the Nasdaq gained 0.9% and the S&P 500 rose by 0.6%.
The S&P/Case-Shiller Index showed Tuesday that housing prices rose 10.2% during the first quarter, the biggest increase since 2007. The Conference Board's consumer confidence index, meanwhile, hit a five-year high.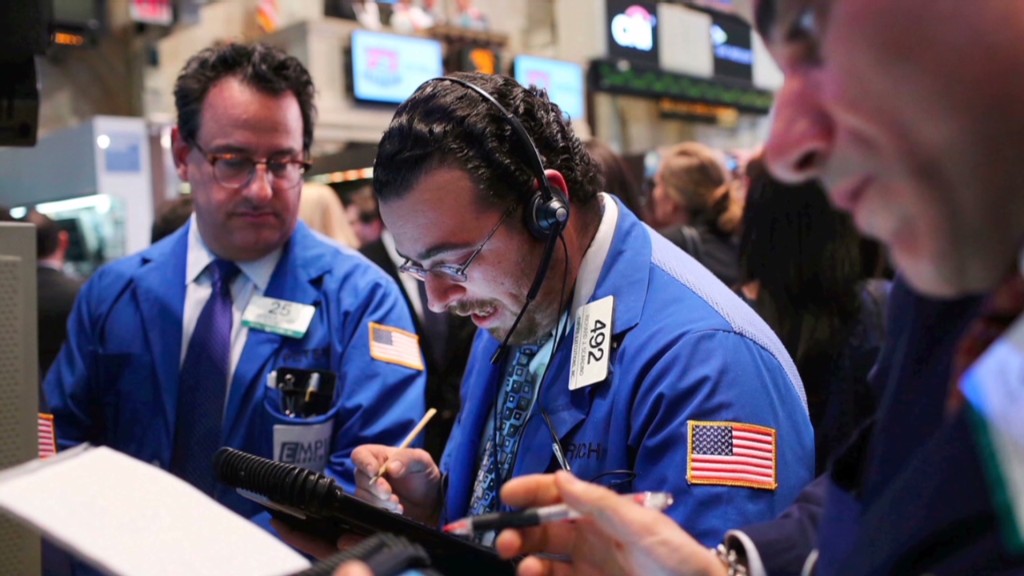 All European markets were lower in morning trading. After rising by 1.7% Tuesday, London's FTSE 100 index fell by 1.2%.
Meanwhile, markets were mixed in Asia. Tokyo's Nikkei and the Shanghai Composite index both closed up by 0.1%. The Hang Seng dropped by 1.6%, with nearly every company in the index in the red.