U.S. stocks ended down for a fourth straight day Monday. But bonds were the real story, as yields continued to creep higher amid chatter that the Federal Reserve could begin winding down its stimulus sooner rather than later.
Worries that the central bank could taper its $85 billion a month in bond purchases, or quantitative easing, as early as September has spurred a huge sell-off in bonds.
Investors have yanked nearly $20 billion from bond mutual funds and exchange traded funds so far in August. That's the fourth highest pullback ever, according to TrimTabs data. In June, investors took out $69.1 billion -- the highest on record.
The heavy selling has pushed long-term bond rates to two-year highs, with the benchmark 10-year Treasury yield nearing 3%.
Click here for more on stocks, bonds, currencies and commodities
"As much as bond professionals say they've never really liked QE, they're trading as though they miss it already," said Jim Vogel, interest rate strategist at FTN Financial.
The Fed will remain in focus this week as investors look ahead to Wednesday. That's when the Fed releases minutes from its last monetary policy meeting. The Kansas City Fed also hosts its annual conference in Jackson Hole, Wyo. later this week.
Concerns about the Fed tapering have hit stocks as well. The Dow Jones industrial average the S&P 500 and the Nasdaq have dropped for two consecutive weeks.
With no economic data or significant earnings reports Monday, the Dow and S&P finished lower and experienced their first four-day slide of the year. The Nasdaq also ended the day in the red.
What's moving: Shares of Chesapeake Energy (CHK) initially rose following news that Carl Icahn boosted his stake in the natural gas company to almost 10%. But the stock headed lower by the end of the day.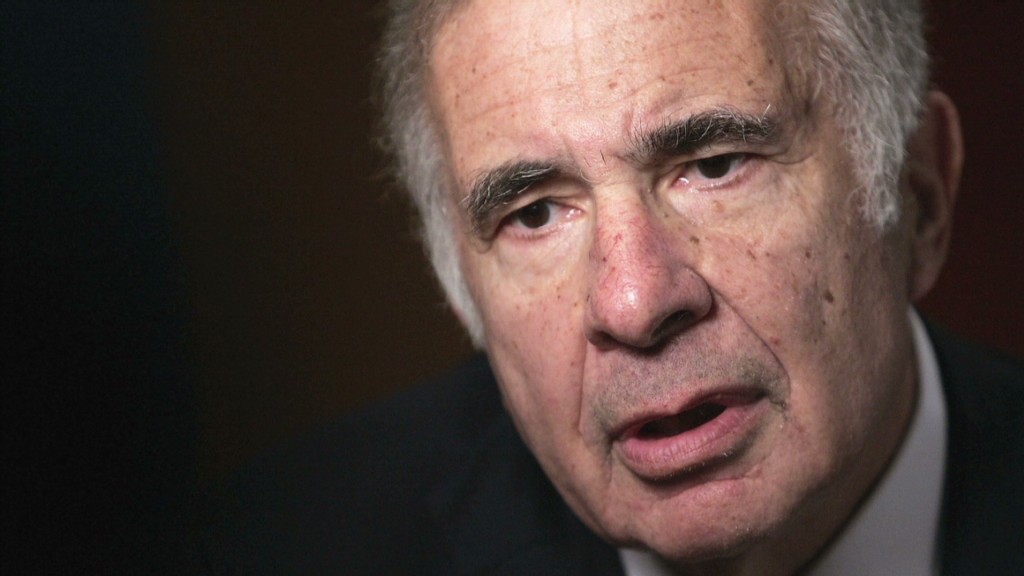 Apple, (AAPL) which Icahn announced a "large" position in last week, continued to climb, hitting the highest level in seven months. And the stock was the hottest topic among traders on StockTwits.
FUNERALMAN21: $AAPL shorts and profit takers get your hats, get your coats, and go home I'm 100% sure this stock will be bigger then anyone has predicted.
daytradingshrink: $AAPL todays theme song has gotta be stairway to heaven. really thought it would break this intraday uptrend and move sideways. strong!
Of course not everyone was so bullish.
rmbagadiya: $AAPL Running too much too fast I am concerned
There was also plenty of chatter about Intel (INTC), which was upgraded to "neutral" by analysts at Piper Jaffray.
alexsimonelis: $INTC Those are not dinosaurs in the least. What do you think the cloud runs on? Answer: Intel chips.
Shares of several Chinese companies were flying high and generating buzz on StockTwits as well. AutoNavi Holdings (AMAP), in which Chinese e-commerce leader Alibaba recently purchased a stake, rose 8%. Search engine Qihoo 360 Technology (QIHU), Chinese real estate website SouFun Holdings (SFUN) and social network YY (YY) also finished sharply higher.
ivanhoff: Momo money has gone on vacation in China: $AMAP $QIHU $SFUN $YY etc.
UltraGwenn: $QIHU on the weekly, this is the most overbought stock i've ever seen in my life. rivals Google and Apple back in 2012. Bearish.
Related: J.C. Penney still in a world of trouble
The earnings calendar was light Monday, but results are due from J.C. Penney (JCP), Best Buy (BBY) and Home Depot (HD) on Tuesday. Targe (TGT)t and Hewlett-Packar (HPQ)d are also set to report later in the week.
World markets: European markets closed slightly lower, while Asian markets ended with mixed results. Both the Shanghai Composite index and Japan's Nikkei rose nearly 1%. Stocks in Hong Kong declined by 0.3%. And investors are also nervously watching India, where stocks have plunged lately as the country's rupee currency hit an all-time low.