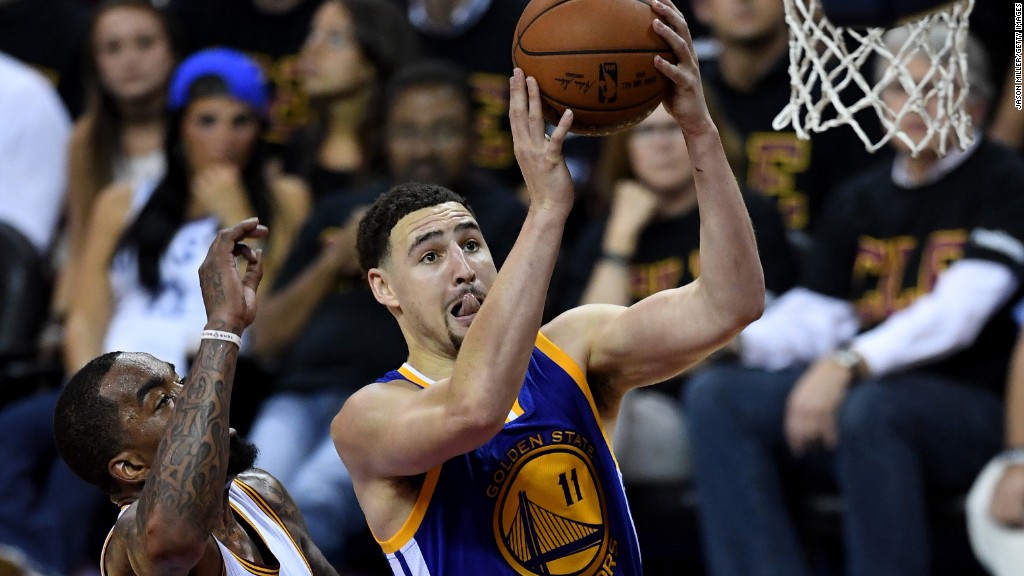 The drama continues.
The Cleveland Cavaliers were down 3-1 going into Game 5 of the NBA Finals. Ticket prices dropped, viewers assumed it was a done deal -- the Golden State Warriors would be the champs.
Then LeBron James and Kyrie Irving scored 41 points and the Cavs were still in it. James had a repeat performance in Game 6 and now the Finals are headed to Game 7.
CNNMoney's Player ROI will be live during the game -- it's a tool to determine how your favorite players are performing, relative to how much money they make.
Tipoff is scheduled for Sunday at 8 pm ET.
1. Who will be the "Best Bang for the Buck?"
The Warriors may have lost Game 6, but guard Leandro Barbosa had a standout performance.
He had the best Player ROI with a score of 4.96 -- he scored 14 points and had two assists. Being ranked at number one, earned him the status of "Best Bang for the Buck."
Part of what makes the Brazilian Blur such a good investment is that the veteran player earns an annual average salary of $2.5 million.
Check out CNNMoney's Player ROI scores
2. Can James help the Cavs make history?
The Cavs would have to overcome terrible odds to win the series. No team has ever come back from a 3-1 deficit in the Finals to win.
They lost in six games to the Warriors in last year's Finals. If they hope to avoid a repeat loss, King James' performance will be key.
James has averaged 34.4 points in five previous Game 7 appearances, including in the 2013 Finals, which he won.
In Player ROI for Game 6, James ranked 8th with a score of 1.81. His impressive 41 points and 11 assists helped him reach Earned Their Keep status -- in spite of his royal average annual salary of $23.5 million.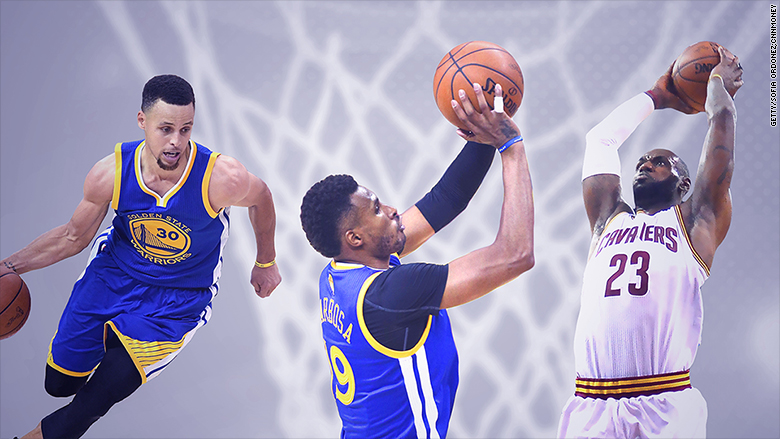 3. Can Curry keep his cool?
Stephen Curry was ejected during Game 6 for throwing his mouthpiece into the stands and hitting a fan.
He's had a solid Finals performance -- aside from a two-game slump -- and had 30 points in Game 6 which helped earn him an ROI score of 1.34, qualifying him for Earned Their Keep status.
Curry sets the tone for his team. He'll need to put on a show on Sunday as well as stay calm. Not easy to do considering it seemed the Warriors had the championship in the bag just a few games ago.
Other Warriors players also seem frustrated. Forward Draymond Green was suspended for Game 5 because of a flagrant foul.
With an average of 14.7 points during the playoffs, Green's absence hurt the team. Green's ROI average during the playoffs is 0.85 -- Overpaid. That's because he hauls in a $16.4 million average annual salary.