Even the best managers lost money in 2008. But these five funds have seasoned managers who have trounced their peers over extended periods, fees and expenses a miser could love, and cash on hand to exploit today's bargain prices.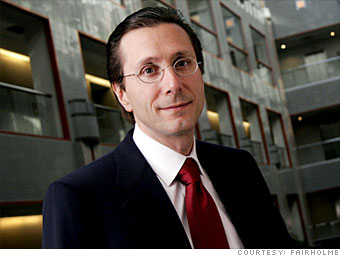 Manager: Bruce Berkowitz and team
Expense ratio: 1.0%
Category: Large blend
One-year return: -39%
Return since inception (1999): 9.2% (annualized)
Even in these dark days, Bruce Berkowitz says he wakes up "as excited as I possibly can be at the potential for making a lot of money." That's because Berkowitz, manager of the $7.8 billion Fairholme fund, sees copious long-term opportunities for investors with cash, courage, and calm. "These are the times when the seeds of truly great performance are planted," he says.
Berkowitz is no stranger to such results. The 50-year-old has been at the helm of the Fairholme fund since late 1999. Over that time he has racked up annualized returns of better than 9%, blowing away the S&P 500 by nearly 14 percentage points a year.
Berkowitz and his team search for businesses with double-digit free cash flow that won't dry up. They run a concentrated portfolio (just 22 stocks and two bonds of late) and maintain a healthy cash stake. Lately Berkowitz has been using some of his money to make purchases in health care, scooping up shares of insurers UnitedHealth Group and Wellpoint, along with drugmakers Forest Laboratories and Pfizer. Berkowitz, who is convinced the sector will benefit from the aging of the U.S. population, believes Pfizer is especially well positioned. "They have the products, they have the patents, they have the distribution system, they have the money," he says.
NEXT: Third Avenue Value
Last updated December 18 2008: 9:36 AM ET
Email
|
Print
|

Digg this story
|
RSS
All returns based on data through Dec. 1.