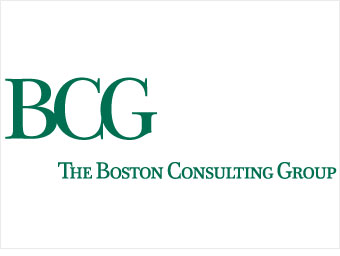 % of MBAs who want to work there*: 12.62%
Headquarters: Boston, MA
Hiring plans: A consistent on-campus recruiter, BCG's expects its recruiting this year to be "within historical norms," says Alexandra Corriveau, a spokeswoman.
What they're looking for: Beyond good grades, BCG places a high premium on new grads' natural curiosity and leadership skills, according to its website.
Although it's based in Boston, this global consulting firm has offices from Abu Dhabi to Zurich, and travel is part of its culture. B-school grads eager to broaden their horizons are encouraged to try a stint in a foreign BCG location, spend a year working as an ambassador for another company, or volunteer six to 12 months at a nonprofit such as the United Nations World Food Programme or Save the Children.
Entry-level consultants generally start with a six-figure salary, plus bonus, profit sharing and benefits. As their careers advance, they can rapidly earn much more as their bonus potential rises, Corriveau says.

NEXT: Walt Disney

Last updated May 27 2009: 10:13 AM ET
Source:
Universum
* Based on survey respondents who selected as one of their top 5 ideal employers.
Methodology