They didn't make our 40 under 40 list, but their stock is rising fast. Maybe next year.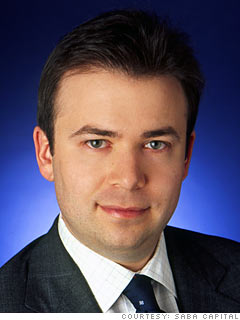 Age: 36
At Deutsche Bank, Weinstein earned billions using a type of trade called "capital structure arbitrage," in which he would exploit differences in the price of a company's various bonds and stock.
The chess "life" master was a star trader for most of his 11 years at the bank. But after his fund suffered a $1 billion loss in 2008, about 18% of the money he managed, he left Deutsche and is now running his own hedge fund, called Saba Capital Management.
Weinstein has reportedly raised more than $250 million for his new fund. "If he made a mistake he'll learn a ton from it," William Ackman, the CEO of hedge fund Pershing Square Capital, told The Wall Street Journal earlier this year.
NEXT: Barry Silbert