These rising stars from Fortune's 40 under 40 list have great jobs to fill. What are they looking for and how can you impress them?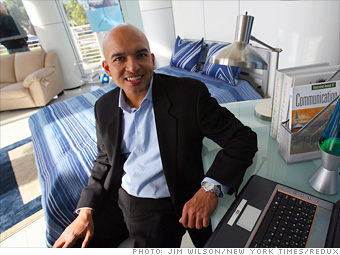 What openings do you have now at Walmart.com?
We have over 40 positions open in everything from product management to engineering to marketing. We've been able to grow the site at two to three times the rate of the e-commerce industry.
Any secrets to impressing you?
If you're interested in working here, you should be someone [who's] passionate about what you do. Have a good grasp of what you've done -- be able to talk intelligently about the results you've driven. And, especially if you're going to be managing others, I look for compassion. --Mina Kimes
NEXT: Mark Zuckerberg, Facebook Founder