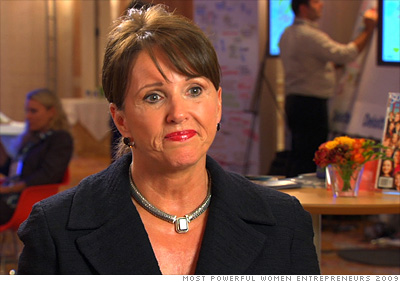 Founder, president and CEO, RepuCare and RepuStaff
Billie Dragoo got into business out of necessity. She was a divorced mother raising two children with no support, financial or otherwise. Researching top-paying jobs for women, she discovered that recruiting was one of them -- and so she charted her course.
Dragoo took business classes at a nearby community college, then joined Century Personnel, a small recruiting firm in Carmel, Indiana, and became one of the top performers there.
But she wanted to be on her own. Focusing on medical staffing, she started RepuCare in 1995 with a partner. Operating out of Dragoo's home in Indianapolis, RepuCare provided therapists to hospitals and clinics to work on a temp basis.
As it turned out, success was temporary too. Four years later, regulatory reform swiped 90% of RepuCare's business. "I took out a loan and bought out my partner rather than fold up the tent," Dragoo recalls.
A few years later, she lost her 40-year-old COO to a heart attack just as a $12 million contract from WellPoint came in.
Dragoo recovered each time and now employs about 100 people. She likes to quote General George Patton, who said: "Success is how high you bounce after you hit bottom." --P.S.

NEXT: Lani Hay