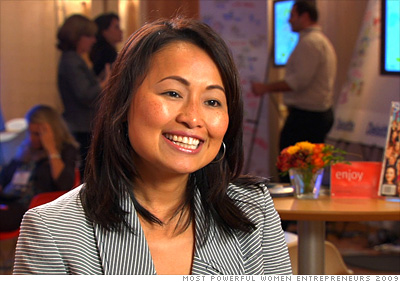 Founder and CEO, Care.com
Caring for her two sons, two dogs and a father recovering from heart surgery nine years ago, Sheila Lirio Marcelo was overcome with stress.
Realizing that many families were facing the same balancing act, Marcelo founded Care.com, a website for finding caregivers.
As a first-time CEO, Marcelo has had to adjust her leadership approach. Before, "as a young VP and often the only or one of a few women in the room, I found that I had to advocate more and I wanted to be heard," she says. "Being a CEO, you spend more time listening and really facilitating."
She also needs to display her passion for the work day in and day out, so her employees follow suit. "It isn't just about me and how I'm feeling," she says. "It's about my team, and how important it is that I continue to model the behavior that they expect of me." --J.S.

NEXT: Lynn Jurich