These 22 Best Companies to Work For have at least 500 openings each, totaling more than 87,750 jobs. What are they looking for in a new hire? Before you apply, check out these excerpts from our interviews with HR professionals and others in the know.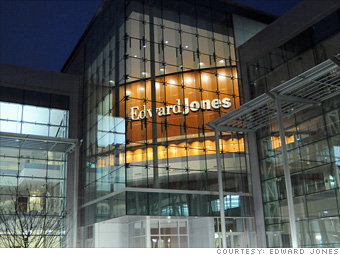 2010 Best Companies rank: 2
Current openings: 631
Financial advisors and branch office administrators.
What are you looking for?
For financial advisors, we look for... self-starters who enjoy working with and helping other people. For branch office administrators... we look for energetic individuals who can take the initiative to anticipate client and financial advisor needs.
Any secrets to impressing your recruiter?
For financial advisors: Our recruiters approach each candidate from a career management standpoint, attempting to ensure each candidate has a solid understanding of the work, the emphasis on putting clients' interests first and the appropriate commitment level to be successful.
For branch office administrators: Our recruiters are impressed with a candidate's past work experience and stability or loyalty with past employers. We look for an affable personality to meet and greet our clients.
--Interview with Regina DeLuca-Imral, spokeswoman
NEXT: Wegmans Food Markets
Last updated January 25 2010: 1:37 PM ET
*Number of job openings as of Jan. 13, 2010.