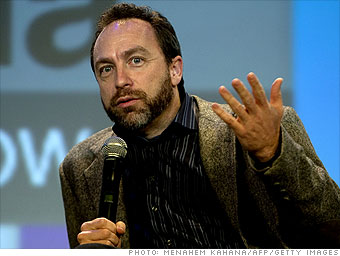 Founder, Wikipedia, the collaborative online encyclopedia
I think tablets can provide an opportunity to media companies because they could make it very easy for consumers.
I subscribe to the New York Times on my Kindle, and I enjoy it very much because it's just magically there every day. Anytime I want I can go on the web to read the same content for free, but it's not really about that. It's about the package and delivery.
But the really interesting thing is that through the Kindle, I'm giving money to the New York Times for the first time ever (I've never subscribed to the physical paper).
The rise of things like the iTunes Store or apps stores or the Kindle Store are huge developments in terms of people's willingness to buy. Once we make it easy for people to buy, I do think we're going to see growth in the paid-content world.

NEXT: Steven Brill