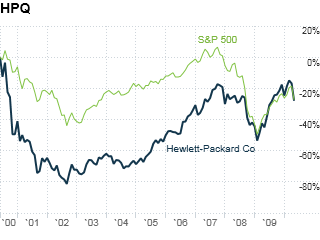 Ticker: HPQ

Tom Forester
Forester Value Fund
Tom Forester and his $100 million Forester Value Fund spent years unnoticed. Then came the maelstrom that was 2008, when every single U.S. stock mutual fund lost money -- except Forester's, which eked out a 0.4% gain. The press lavished deserved attention on him.
Forester's cautious strategy of switching to large cash positions when stocks are pricey has steered his fund to a 5.4% average annual return for the past decade. Right now Forester thinks stocks are expensive and he expects more write-offs to drag down future profits.
But one he still likes is Hewlett-Packard. Trading at just 12 times trailing earnings, the tech behemoth will boost profits as companies upgrade their technology in a recovering economy, says Forester. "That's probably got three years of legs to it," he says.
--S.C.

NEXT: Timber

Last updated June 18 2010: 12:58 PM ET