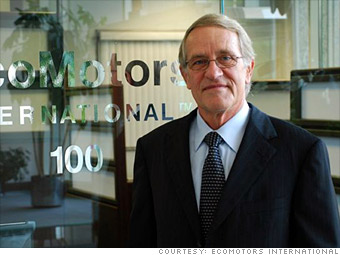 CEO, EcoMotors International
When investors like Bill Gates and venture capitalist Vinod Khosla put money in a small company in Troy, MI, it's worth taking note. Don Runkle's start-up is testing a design that could provide greatly improved power, cleanliness and efficiency in an internal-combustion engine.
Called the "opoc," an acronym for opposed pistons and opposed cylinders, the engine would be half the weight and size of conventional engines, as well as having 50% fewer parts. The new engine could power helicopters and generators, as well as cars and trucks.
EcoMotors is headed by a team of two auto-industry veterans: Runkle, a former GM executive behind the company's original electric car, the EV1, and Peter Hofbauer, a former VW engineer who conceived of the "opoc" design.
Says Runkle: "Detroit is one of the best places in the world to start an engine company due to its vast technical expertise, as well as the suppliers that already are here.''

NEXT: Simone DeSousa

Last updated August 09 2010: 11:01 AM ET