If you can remake yourself in Detroit, you can do it anywhere. How five auto industry veterans reinvented their careers in the toughest place for second acts.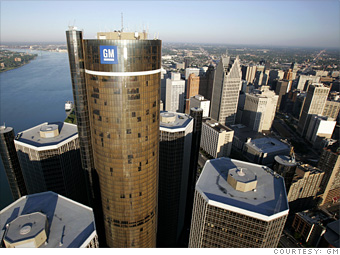 In southeast Michigan, where the assembly line revolutionized manufacturing, there's another kind of rebirth taking place. The fittest in a modern-day survival race are reinventing their careers, writing dramatic new life chapters -- and, believe it or not, staying put.

With the Detroit Three downsized and unemployment in Michigan hovering above 13%, you would think people would flee to higher ground. And many have. But plenty of hardy souls have found faith in the region's resilience -- and their own.

In Detroit you will find a guy who creates a new twist on the lemonade-out-of-lemons bromide: building furniture from the remains of demolished houses. Here you will discover laid-off corporate executives opening up companies on their own, and assembly-line workers going back to school for nursing credentials. Here you will find blue-collar and white-collar workers catching the green wave.

"This city is a blank slate," says Detroit's Nicole Rupersburg, 29, who relaunched herself as a culinary tour guide after being laid off. "It's not a world of wealth and prestige and structure," she says. "Detroit is what you make of it, and here you are what you make of yourself."

What these people have in common is a willingness to take a chance on new paths and get the skills to navigate them. In the five success stories that follow, workers in even the toughest business environment show how you can reinvent yourself.
NEXT: Look for a greener pasture
Last updated October 21 2010: 8:13 AM ET