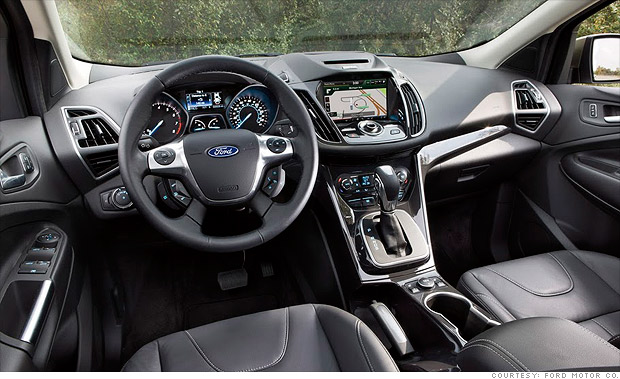 Much of the new Escape is made from recycled or renewable materials, Ford boasts. The carpeting, for example, is made from consumer and industrial recycled materials, including old soda bottles. (About 25 20-ounce bottles are used per vehicle.)
The seats and headrests contain soy foam while scrap cotton from things like bluejeans and t-shirts is used to make sound-deadening material for the Escape. Gaskets for the climate control system are made from old tires.
Once the Escape meets the end of its useful life, the vehicle itself will be 85% recyclable, Ford says.