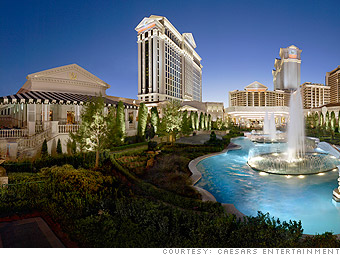 2010 loss: $831.1 million
Even gamblers keep a tighter hold on their spending during a weak economy.
Although Caesars boosted its net income with the purchase of Planet Hollywood casino-resort in Las Vegas in February, the company struggled to cope with a more cautious consumer. CEO Gary Loveman has said that consumers aren't necessarily visiting casinos less often -- they're just spending less than they once did.
Loveman stands against resort fees, even while competitors have adopted the charges as a way to cope with lower room rates. Caesars, formerly known as Harrah's Entertainment, tried to raise more cash by going public last year, but the company withdrew plans for an IPO. The private equity firms Apollo Management and TPG took the company private in 2008.
It remains to be seen how the company will fare in 2011 as the economic recovery gains steam. But gambling is showing some signs of recovery in Las Vegas, which bodes well for the company.
NEXT: 17. Eastman Kodak
Last updated May 05 2011: 3:06 PM ET