A number of our top 500 companies for 2011 built their management on bloodlines; here are 12 of them. You might say running a giant business is 'all in the family.'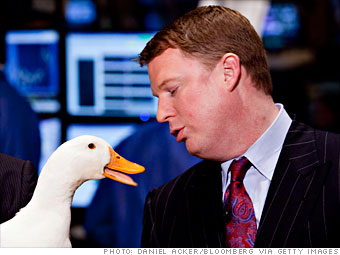 Aflac's CEO is Daniel Amos, whose father Paul Amos co-founded the quack-tastic insurance company with his two brothers -- Daniel's uncles -- John and Bill Amos in 1955. It originally had the name American Family Life Insurance Company, but 'Insurance' was changed to Assurance in 1964 (imagine if it had been AFLIC) and the name wasn't slimmed down to the current acronym until over three decades later.
The company is prepping yet another generation of Amos's for leadership; Aflac's current COO is Paul Amos II, son of CEO Daniel.
NEXT: State Farm
Last updated May 05 2011: 2:49 PM ET