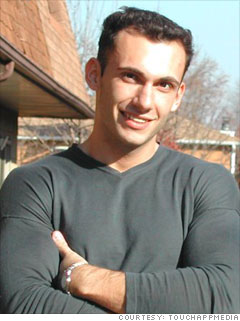 Owner: Khanan Grauer
Location: New York, N.Y.
From recipe catalogs to mobile resume creators, there's an app for just about everything.
But Khanan Grauer, founder of TouchAppMedia, believes software developers have barely scratched the surface.
With his high-tech skills, Grauer never had a problem finding a "regular job." Instead, it was his desire to create his own ideas and let the market -- not a manager or executive -- determine his success that fueled his entrepreneurial spirit.
Launched in 2010, TouchAppMedia was created specifically to take advantage of the mobile explosion because, as Grauer noted, "Part of being an entrepreneur is being in the right place at the right time."
His company develops mobile applications for various companies. And, in a stroke of marketing genius, he partners with -- and receives payment from -- those companies. The product is completely free for the end user and allows Grauer's offerings to stand out in a market swelling with over 400,000 other apps.
Timing couldn't be better for TouchAppMedia. Revenues are up 100%, and he spends much of his time scaling the business to meet demand.
"Demand is actually escalating faster than supply," said Grauer. "Those are magic words to any entrepreneur."