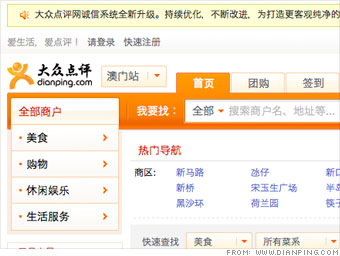 Headquarters: Shanghai, China
Listing: private
Dianping is often described as China's Yelp, Groupon (GRPN) and Foursquare rolled into one.
Founded in 2003, Dianping.com generates online user-reviews for restaurants, shops and entertainment venues.
By late 2010, Dianping added Groupon-like buying opportunities and has been experiencing Groupon-like growth (so far without the same growing pains). The company boasts roughly 42 million monthly active users and estimates its revenue surged by 500% between 2010 and 2011.
In April 2011, Dianping raised $100 million from venture capital firms, including Sequoia Capital, which reportedly valued the company at $1 billion.