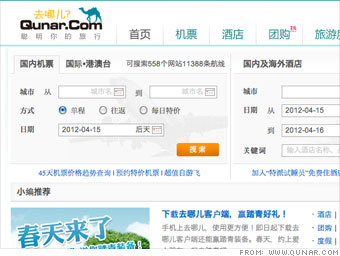 Headquarters: Beijing, China
Listing: private
Privately held Qunar.com is poised to overtake its larger competitor Ctrip (CTRP) in China's nascent online travel booking industry.
Qunar allows Chinese consumers to search for airfares, trains, hotels and tours, much like Expedia (EXPE) or Priceline (PCLN). China's search giant, Baidu (BIDU), sought to capture a share of Qunar's growth by purchasing a majority stake for $306 million in June 2010.
Earlier this year, Qunar's CEO said he'd consider going public on a U.S. exchange this year if the U.S. stock market remains healthy. With just 8% of Chinese Internet users booking travel online, analysts say Qunar has plenty of room to grow.