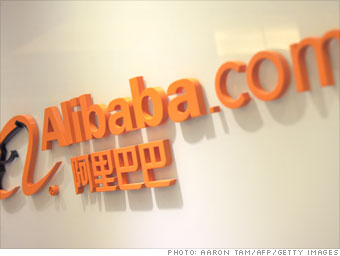 Headquarters: Hangzhou, China
Listing: private
With the exception of Facebook, there's no more highly anticipated initial public offering than Alibaba Group's. The 13-year old e-commerce company has said it doesn't have immediate plans to go public but it has also said it won't wait beyond 2014.
Alibaba is China's dominant e-commerce company and largely runs a business model that's similar to eBay (EBAY) by facilitating exchanges of goods between Chinese consumers through what's called the Taobao Marketplace.
To tap into China's fast growing business-to-consumer e-market, it also runs Taobao Mall where consumers buy goods directly from retailers online. Like eBay, Alibaba collects additional revenue through an online payment company called Alipay, which functions like PayPal.
Troubled U.S. Internet giant Yahoo (YHOO) holds a 40% stake in Alibaba, so the Chinese internet giant's decisions will play a role in Yahoo's fate as well. Battles between the two companies have been heating up, as Alibaba's founder Jack Ma has been pushing Yahoo to sell its stake.
As of late 2011, several venture capital firms including Silver Lake Partners invested $1.6 billion in Alibaba, valuing it around $35 billion.