Wild rally at the finish
Dow gains 410 on talk of a long-term government solution to absorbing bad debt.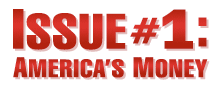 Issue #1: America's Money - Everyday on CNN
NEW YORK (CNNMoney.com) -- Wall Street rallied Thursday, finding momentum at the end of a tough session, on a CNBC report that the government is working on a more permanent solution to absorbing bad debt.
After the close of trade, CNN confirmed that Paulson, President Bush, Fed Chairman Ben Bernanke and SEC Chairman Christopher Cox met Thursday to discuss solutions. All but President Bush are expected to meet with top leaders from both parties tonight to discuss the financial market conditions.
The Dow Jones industrial average (INDU) added 410 points, or 3.9%. The Standard & Poor's 500 (SPX) index jumped 50 points, or 4.3%. The Nasdaq composite (COMP) gained 100 points, or 4.8%.
Small cap stocks rallied even more with the Russell 2000 (RUT) jumping 7%.
Stocks swayed on both sides of unchanged throughout the session. But they spiked in the final hour on a news report that Treasury Secretary Henry Paulson is looking to create a more long-term solution to the current credit crisis, perhaps creating an independent agency to take bad loans off bank balance sheets.
The market was "definitely rallying on the Paulson rumors," said Dave Rovelli, managing director of U.S. equity trading at Canaccord Adams. He said that the hope would be that if the government takes the bad assets off the banks' balance sheets, they'll start lending again.
A variety of stocks rallied, with all 30 Dow components gaining and 88 of the Nasdaq 100 issues advancing.
Market breadth was positive. On the New York Stock Exchange, winners topped losers by three to one on volume of 2.45 billion shares. On the Nasdaq, advancers beat decliners by nearly 3 to 1 on volume of 3.9 billion shares.
Volume was particularly heavy ahead of Friday's options expiration, a quarterly event in which stock index futures and options and individual stock futures and options are all expiring simultaneously. This is a process that can lead to big gyrations in the underlying stocks.
After the close, Oracle (ORCL, Fortune 500) reported higher quarter earnings that beat estimates, on higher revenue that missed estimates. Shares gained 6% in after-hours trading.
Central banks inject billions: In the aftermath of the Federal Reserve's $85 billion bailout of AIG, central banks around the world agreed Thursday morning to infuse as much as $180 billion into global money markets in a coordinated attempt at taking the edge off nervous markets. That's in addition to the $67 billion that was previously announced.
The move helped, but investors remained wary.
"It's still a dangerous environment," said Michael Church, senior portfolio manager at Church Capital. "Despite the liquidity that the central banks have put into the system, banks are still reluctant to lend to each other."
Stocks plummeted Wednesday after the government's emergency rescue of AIG (AIG, Fortune 500) amplified fears about the stability of financial markets. The Dow lost 449 points in its second worst session of the year, and ended at its lowest point since November 2005. The S&P 500 and the Nasdaq composite both plummeted nearly 5% and closed at multi-year lows as well.
Morgan and Goldman: Morgan Stanley (MS, Fortune 500) rose modestly and Goldman Sachs (GS, Fortune 500) retreated, after both companies plunged Wednesday on worries about the companies' financial well-being, even though both announced better-than-expected quarterly reports earlier this week.
Investors are edgy about Morgan Stanley amid reports that it is considering a merger with Wachovia (WB, Fortune 500) or another bank.
"Maybe if Goldman and Morgan are able to convince people that they can hold up, that would help provide some reassurance," Church said.
Meanwhile, shares of Washington Mutual (WM, Fortune 500) gained on reports that Wells Fargo (WFC, Fortune 500) and Citigroup (C, Fortune 500) may be interested in buying the mortgage lender. WaMu has seen its shares pummeled recently on worries about its ability to stay afloat in the housing market collapse.
AIG: Dow Jones said Thursday that insurer AIG will be tossed from the Dow Jones industrial average beginning next week, to be replaced by Kraft Foods (KFT, Fortune 500). AIG has been a component of the 30-share Dow since April 8, 2004.
On Tuesday, the Fed said it was granting a two-year, $85 billion bridge loan to the troubled insurer in exchange for a stake in AIG that could reach 80%. AIG will have to pay back the loan in full by selling off some of its assets.
AIG was on the brink of collapse before the Fed rescue, a development that would have had far-reaching consequences for financial markets around the world due to the breadth of AIG's businesses. AIG shares have plunged 96% since the start of the year. Shares gained 31% Thursday, rising in the broader financial sector rally.
Earlier this month, the Fed seized control of mortgage lenders Fannie Mae and Freddie Mac, and also helped facilitate Bank of America (BAC, Fortune 500)'s purchase this week of Merrill Lynch (MER, Fortune 500) in a $50 billion stock deal.
The Fed did not step in to halt the bankruptcy filing of Lehman Brothers (LEH, Fortune 500) early Monday, the biggest bankruptcy in history. The fallout from that bank's failure was seen as less detrimental to the broad financial system than AIG's potential bankruptcy would have been.
On Tuesday, Barclays said it will buy Lehman's North American investment banking and capital markets businesses for $250 million, and its New York headquarters and two New Jersey data centers for $1.5 billion. (Full story).
Eye on short-sellers: Stock investors responded positively to an afternoon announcement that Britain's Financial Services Authority (FSA) said it's banning the short-selling of shares in publicly traded financial companies at least through mid-January.
Short-selling refers to the process by which traders sell shares short to take advantage of a falling market.
The news of the British ban lifted U.S. stocks because it sparked bets that the U.S. will follow suit, said Joseph Saluzzi, co-head of equity trading at Themis Trading.
"This will stabilize the market temporarily, because when there's a selloff, the shorts exacerbate the decline," he said. However, he said that short-selling has a positive side, too, and any ban of it would not stabilize the markets longer term.
On Wednesday, the SEC put into place rules to limit so-called "naked" short selling.
Company news: In another sign that the credit crisis has expanded beyond the financial services sector, troubled utility Constellation Energy has agreed to a buyout.
Constellation (CEG, Fortune 500) has agreed to be bought by MidAmerican Energy Holdings in a $4.7 billion cash-and-stock deal, after the stock plunged over 60% this week on concerns about its solvency. MidAmerican is owned by Warren Buffett's Berkshire Hathaway.
In earnings news, FedEx reported weaker fiscal first-quarter earnings that met estimates on stronger revenue that topped estimates. The package delivery firm also forecast fiscal second-quarter earnings that are above analysts' current estimates. FedEx (FDX, Fortune 500) shares rose 3.5%.
Fuel prices: Oil prices were volatile after rising over the last few sessions as investors had looked for safer places to put their money than stocks.
U.S. light crude oil for October delivery settled up 72 cents at $97.88 a barrel after topping $102 a barrel earlier in the session. (Full story).
Oil prices had been plummeting since peaking at $147.27 a barrel on July 11, as investors bet that sluggish global growth will diminish oil demand. But over the last few sessions, prices have been bouncing back, with oil rallying $6.01 per barrel Wednesday.
COMEX gold for December delivery rallied $46.50 per ounce to settle at $897 after jumping $70 on Wednesday.
Economy: A report showing surprise strength in the manufacturing sector helped pace the early advance, but it was trumped by other mixed readings on the economy.
The September Philadelphia Fed index, a regional reading of manufacturing, rose to 3.8 from a reading of negative 12.7 in the previous month. Economists surveyed by Briefing.com thought it would only improve to a reading of negative 10. Any negative reading shows weakness, while a positive reading shows strength.
Another report, the Conference Board's index of leading economic indicators (LEI), improved in August to a reading of negative 5 from the previous month's reading of negative 7. Economists expected it to improve more, to a reading of negative 2.
Earlier, the Labor Dept. said jobless claims rose to 455,000 last week from 445,000 the previous week. Economists thought the number of Americans filing new claims for unemployment would drop to 440,000.
Other markets: In global trade, European and Asian markets ended mostly lower.
Treasury prices tumbled as investors pulled money out of the safe-haven investment and poured it into stocks. The slump boosted the yield on the benchmark 10-year note to 3.54% from 3.41% late Wednesday. Treasury prices and yields move in opposite directions.
In currency trading, the dollar gained against the euro and the yen.
Gas prices fell overnight, dropping for the first time in 9 days, according to a national survey of credit card activity.

Features

These Fortune 100 employers have at least 350 openings each. What are they looking for in a new hire? More

It would be the world's second-biggest economy. See how big companies' sales stack up against GDP over the past decade. More