AIG CEO: What about Bob?
Robert Benmosche is acting like a petulant child and should quit. But he's right about one thing. AIG will remain a mess if regulators won't let it reward top talent.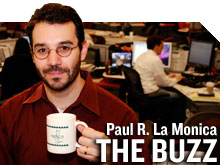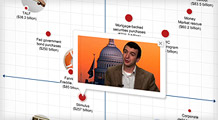 The collapse of Lehman led to a deeper recession and a litany of government programs to try to end the pain. We rate just how bold and effective the plans have been so far.
NEW YORK (CNNMoney.com) -- It's not easy to feel sympathy for politicians and regulators in Washington and overpaid corporate board members. But hot-tempered AIG chief executive officer Robert Benmosche is doing his best to make them look good.
Benmosche, the former MetLife CEO who took over as the head of American International Group (AIG, Fortune 500) back in August, has reportedly threatened to quit because he is not happy with how much control the government has over AIG's pay practices.
According to a story in Wednesday's Wall Street Journal, Benmosche told fellow AIG board members last week that he was "done," but has since agreed to reconsider.
Wow. My gut reaction is that WSJ sister publication The New York Post should recycle the front page photo it ran last week that showed Philadelphia Phillies pitcher Pedro Martinez' head superimposed on the body of a baby, and simply swap Pedro's head with Benmosche's.
My colleague David Goldman last month dubbed Benmosche America's most tone deaf CEO, but the latest development is bringing Benmosche's pigheadedness to a new level.
It was already bad enough that Benmosche initially spent so much time at his seaside home near Dubrovnik that you had to wonder if the A in AIG stood for Adriatic instead of American.
And Benmosche made himself look even more out-of-touch when it was learned that he asked AIG's board to let him use corporate jets for personal travel. He also supposedly boasted that he would tell Congress "to stick it where the sun don't shine" if they criticized him the way they attacked his predecessor Ed Liddy.
But his latest temper tantrum is just too much. Did Benmosche not get the memo that the government owned 80% of AIG?
Was he not aware that President Obama appointed Kenneth Feinberg in June to be his so-called pay czar and that Feinberg's job was to keep an eye on compensation practices at seven companies that have received "exceptional assistance" from taxpayers?
Did Benmosche forget that AIG is the most exceptional of this group of Not-So-Magnificent Seven? AIG was granted a $182 billion rescue package to keep the company afloat.
Of course, Benmosche knew all of this. Heck, this isn't even the first time that he has tried the toddler tactic of behaving badly until he got what he wants. Benmosche reportedly threatened to walk away from the job earlier if Feinberg didn't approve his own compensation package of $10.5 million. Feinberg did so last month.
What all that in mind, Benmosche had to know what he was walking into. And it's not like Benmosche needed the extra cash since Snoopy and MetLife (MET, Fortune 500) allowed him to live a more than comfortable retirement with his villa and vineyard in Croatia.
But enough populist ranting. The sad reality in this situation is that Benmosche actually raises a good point. He's 100% right that the government may make it more difficult for AIG to ever pay back taxpayers if regulators crack down too hard on compensation.
AIG needs the best and brightest to accomplish two seemingly disparate goals: nurse the core business back to health and find ways to shed other assets to help it raise funds to repay federal loans.
The company has reported two consecutive quarterly profits after losing nearly $100 billion in 2008 and another $4.4 billion in the first quarter of this year. It has finally started to unload some divisions as well. That's a start. But there's a long way to go.
Now don't get me wrong. Feinberg should keep a close watch on compensation -- especially in the Financial Products division that led to AIG's near ruination.
But Feinberg needs to be careful to not give smart AIG employees reason to leave. This "brain drain" already appears to be a problem for other bailed-out giants such as Citigroup (C, Fortune 500) and Bank of America (BAC, Fortune 500).
By the same token, other financial pros that might actually consider leaving another job to come work for AIG aren't going to do so simply out of a sense of altruism, love of country or because they like a challenge.
It's important to remember that the problem isn't that some financial services executives and traders make too much money. The problem occurs when they make too much money and fail abysmally at their jobs. You don't hear too many sports fans complaining about their favorite team's payroll when the team is winning, do you?
The government has already invested a ton of taxpayer money in AIG. So it would be refreshing if politicians and regulators realized that it's more important to try and do all it can to help AIG grow again instead of continually punishing the company for the sins of last year.
If AIG remains mired in mediocrity for an extended period of time, nobody wins. That's why Benmosche does deserve some praise for fighting the good fight to protect AIG workers who are trying to get the company back on track.
Nonetheless, it is also growing increasingly clear that Benmosche is not interested in cooperating with the government. And that's not productive since Uncle Sam will be AIG's biggest shareholder for the foreseeable future.
So Benmosche probably should do everyone a favor. Step down and go back to sipping Zinfandel on the Peljesac Peninsula.
Talkback: Should AIG CEO Robert Benmosche quit? Share your comments below.

Features

These Fortune 100 employers have at least 350 openings each. What are they looking for in a new hire? More

It would be the world's second-biggest economy. See how big companies' sales stack up against GDP over the past decade. More