New $100 bill debut is postponed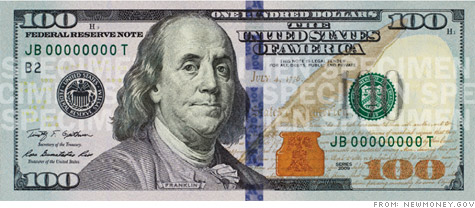 NEW YORK (CNNMoney.com) -- The American public is just going to have to wait for its redesigned Benjamins, the Federal Reserve said on Friday.
The Federal Reserve was planning to release a newly-designed $100 bill on Feb. 10, 2011. But that date has been pushed back due to unforeseen problems with the design, which incorporates anti-counterfeiting technology.
The government agency said that the Bureau of Engraving and Printing has identified a problem with "sporadic creasing of the paper during printing of the new $100 note," which was not apparent during extensive pre-production testing.
The Federal Reserve said that a new issue date for the re-designed bills will be announced at a later date.