Video game makers win sales battle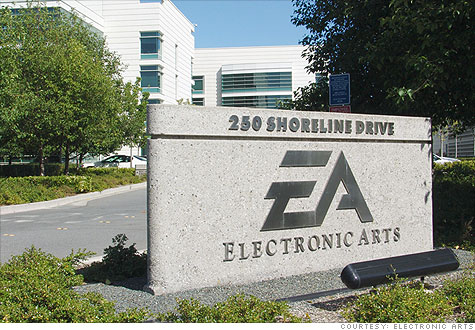 NEW YORK (CNNMoney) -- The video game industry came out swinging ... and won.
Video game publishers have been highly critical about how their sales are being tracked, saying it's unfair to discount digital sales -- an area that's been growing by leaps and bounds.
But late last week, retail sales tracker NPD Group said it would soon start monitoring monthly sales of video games sold through digital-only outlets.
The change of heart came after software giant Electronic Arts (ERTS, Fortune 500), told CNNMoney that NPD's monthly retail sales figures were a "misrepresentation of the entire industry."
"We're glad they are taking action to fill the gaps related digital revenue," said EA corporate communications executive Tiffany Steckler.
NPD collects sales information for multiple industries and the firms's monthly video game sales figures are closely watched by industry officials, investors and the media.
Like several consumer-sensitive industries, video game publishing took a hit during the recession, as consumers cut back on discretionary purchases. Earlier this month, NPD said video game sales in February dropped 8% year over year.
But EA said those figures are misleading because they didn't account for digital revenue.
"We hope that media and analysts understand that any report on industry performance which doesn't include digital sales is incomplete," said Stickler.
Last quarter, EA reported a 39% jump in digital revenue, and the company expects digital-only sales to climb to $750 million for its year ending March 31.
Nearly half of Activision-Blizzard (ATVI)'s revenue comes from monthly subscriptions to games, such as "World of Warcraft and "Call of Duty." The company was unavailable for immediate comment on NPD's plans.
Officials at NPD said they realize the industry is slowly transitioning away from boxed software sales. In October, the firm began tracking digital sales on a quarterly basis.
NPD has its work cut out. There's currently very little transparency when it comes to digital sales.
Each of the console makers -- Nintendo, Sony (SNE), Microsoft (MSFT, Fortune 500) -- has its own proprietary online platform to sell software, but none of them disclose monthly sales figures.
On top of that, the industry is vague about what constitutes retail versus digital. For example, consumers most often buy the hard copy game at a retail store and then go online for digital add-ons.