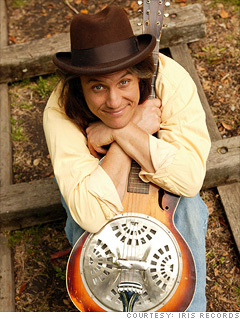 Singer/songwriter Emory Joseph will release his first album with Iris Records on August 19.
Fennario
, his second album on an indie label (the first was his 2003 debut,
Labor & Spirits
), features songs by Jerry Garcia and Robert Hunter.
Joseph's songs have been covered by major-label artists such as Bonnie Raitt, but his heart is with the indies: "It's still about making the connection between the art and the people who love the art," he says.
Listen to:
"Sugaree" (from Fennario)

NEXT: Fisher