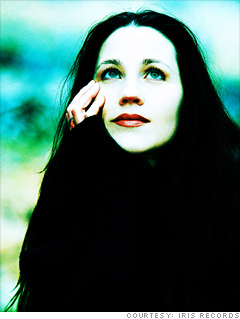 Kathy Fisher and her husband and partner Ron Wasserman form the band Fisher, a gentle rock/pop band that began by creating songs for the children's show
Power Rangers
.
Fisher has traveled from one end of the music-business spectrum to the other, spending a few years as a signed artist at the major label Interscope before going indie. Now in their fourth year with Iris Records, Fish has one album released with the label and another set to begin recording this fall.
Being at a small label means less money for radio promotions, video production and touring - meaning artists have to be smart about focusing their marketing efforts, Kathy Fisher says. Fisher concentrates on its key demographics, rather than blitz-promoting its music to the mass market.
Going small has its payoffs, though: Kathy says she has "a lot of warm fuzzies" toward Iris - not a line you hear from many artists about their record companies.
Listen to:
"Beautiful Life"

NEXT: Pedestrian