Improving customer service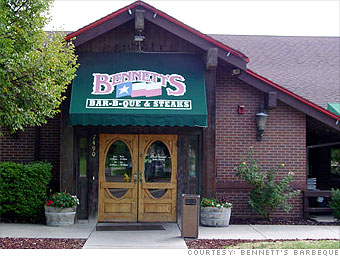 Business:
Bennetts BBQ
Location:
Centennial, Colo.
Surveillance system:
DTT Surveillance
Cost:
No installation fee; $379 each month for 16 cameras.
Used since:
June 2008
In the past, owner Kevin Lusnia had problems with waiters serving free food and drinks and customers walking out without paying. Since the installation of the camera, these instances are far less frequent. Also, he can see how quickly customers get greeted and served.
"I'm able to see if they aren't doing their job correctly," he says. "Then I can pull them aside and train them to be more efficient."

NEXT: Safety (and efficiency) first