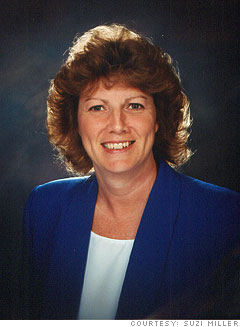 Suzi Miller, 54, is a commercial real estate broker.
Question:
"How much of the infrastructure funds goes towards roads and bridges? How will these funds be allocated to the states?"
-- Suzi Miller, Peoria, Ill.
Expert:
CNNMoney.com energy and infrastructure reporter Steve Hargreaves
Answer:
The stimulus bill allocates $27.5 billion for highway and bridge construction projects, which is part of an overall infrastructure package of around $80 billion for everything from mass transit and modernizing federal buildings to improving drinking water and sewage systems.
In an effort to distribute the money quickly, most will be doled out directly to state transportation departments, which say they have thousands of projects that can be up and running within three to six months. The projects are supposed to be posted online at
http://www.recovery.gov/
and be subject to audits by the Government Accountability Office.
NEXT: How much will each state receive?
Last updated February 24 2009: 6:58 AM ET
Email
|
Print
|

Digg this story
|

RSS