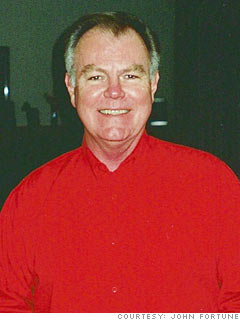 John Fortune, 67, is a flight attendant with United Airlines.
Question:
"Where can I obtain a copy of the stimulus bill just passed?"
- John Fortune, Las Vegas, Nev.
Answer:
The entire text of the stimulus bill is posted on the Web site of the U.S. House of Representatives
Committee on Appropriations
. You can also visit the
Library of Congress
to read this bill - or the text of any piece of legislation being debated by Congress.
More galleries
Last updated February 24 2009: 6:58 AM ET
Email
|
Print
|

Digg this story
|

RSS