As part of the first-ever CNN Money Summit, we asked readers and viewers about their pressing economic questions. Then we got experts to weigh in.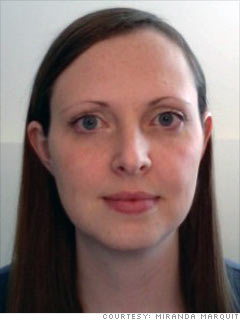 Miranda Marquit, 29, is a blogger for YieldingWealth.com
Question: "If we just gave all the bailout money to taxpayers, how much would we each get? I've seen $25,000, $300,000, $1 million - what's the real answer?" -- Miranda Marquit, Logan, Utah
Answer:
$9,513.76
To arrive at that figure, CNNMoney.com took the total of the bank bailout, $700 billion, and added that to the $787 billion estimated cost of the stimulus bill, the American Recovery and Reinvestment Act. That totals $1.487 trillion.
We then divide that number by 156.3 million, which was the total number of U.S. filers in 2008.
So: $1.487 trillion divided by 156.3 million equals $9,513.76 per U.S. taxpayer.
NEXT: Why can't we split the money among taxpayers?
Last updated April 14 2009: 11:56 AM ET
Email
|
Print
|

Digg this story
|

RSS