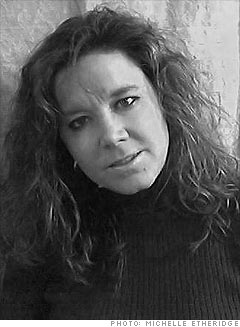 Unemployed since:
April 2008
Benefits expired: February 2009
Filed in: Virginia
Age: 38
I was an executive assistant when I was laid off -- a day before I was scheduled to have major surgery. At first, I wasn't concerned at all; I have a lot of skills, and I'd planned to take six to eight weeks for recovery, anyway. I figured it would take about three weeks to get a new job; instead, months went by.
I started taking online classes in marketing at the University of Phoenix. It's only making things worse. I asked my interviewers why I wasn't getting the jobs, and they said, "You're way overqualified." It's cheaper to hire someone who knows nothing, so the employer can train them and pay them less.
I received the maximum $385 in my weekly unemployment checks. Even though I was approved for up to a year, I had to reapply after six months. I didn't know that, so I was without benefits for about a month. Then I ran through the extension, and I reached my maximum in February.
I applied for jobs in every field -- some that are so below me, others above me. I've applied for everything, saying I'll take a huge pay cut and sign a two-year contract. I was averaging about 12 resumes a week for a long time, but lately it's down to about four a week.
Now, I have two part-time jobs that don't pay as much combined as my unemployment check, and I sometimes drive 100 miles a day. I work 15 hours a week as an executive assistant for a motivational speaker, and about nine hours per week as an assistant to retirement advisors. Neither job guarantees those hours each week.
I'm hoping for a benefits extension, because it I got one, they'd pay the difference between what I make now and what I was receiving on unemployment. But I don't expect it. I consider myself really together, but I lost it for a bit. My two kids had to move in with their dad full-time. It was very stressful. I've always been able to take care of myself. I worry that I'm going to lose all the skills I worked so hard to get.

More galleries

Last updated July 17 2009: 10:06 AM ET