Hundreds of shoppers waited for hours ahead of the midnight opening at Toys R Us in New York's Times Square.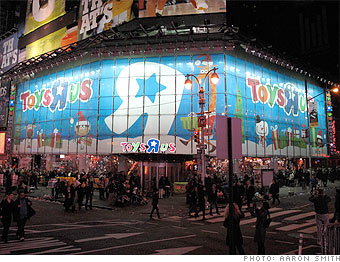 For some Black Friday shoppers, a 5 a.m. start just isn't early enough, so Toys R Us upped the ante and opened its stores nationwide at midnight on Thanksgiving.
The toy giant planned to offer 220 "doorbuster" deals until 1 p.m. on Black Friday. Toys R Us also planned to have additional sales that will extend into Saturday.
NEXT: Queued up