Turning cheese into car batteries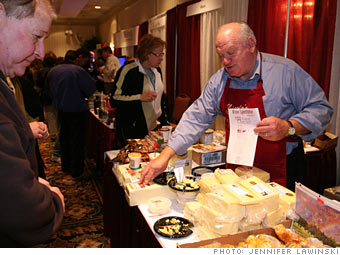 Eleanor's Green Mountain Cheese came to barter its Grafton Village and Pine River cheeses and spreads.
Bartering has helped the business conserve cash, owner Nick Porriello said. Sales have taken a hit this year. "My supermarkets are promoting the cheese at a lower price," he said. "People are looking for bargains."
Through barter, the one-year-old cheese distribution business was able to trade its cheese for meals, car batteries and services like oil changes.

NEXT: And the big seller is ...

•

The bartering economy