Beer, lingerie, ad space and high-end electronics were some of the offerings business owners put up for swap at this week's Barter Business Unlimited holiday trade show.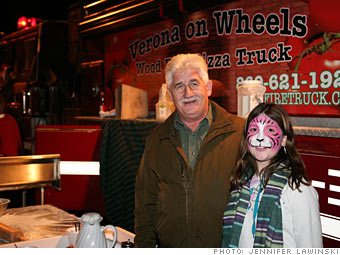 Verona Pizza in Merian, Conn., may be feeling the pain of recession, but with the pizzeria's Verona on Wheels mobile pizza oven -- built inside a retired fire truck -- owner Sal Ajro has been able to weather the downturn.
The barter show helped him network, Ajro said, as hungry traders took brochures along with slices of hot pizza from the fire truck oven. He even booked two birthday parties.
What did he get in return? A scooter for his teenage daughter, Amber.
NEXT: For adult eyes only
•

The bartering economy