More than 45,000 businesses closed their doors for good in 2009 -- including some that survived for longer than a century. Here are 6 historic companies that vanished.
Serving teachers across generations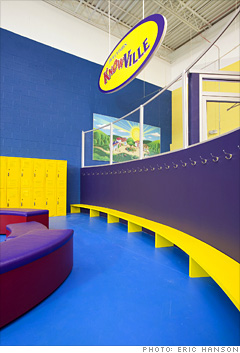 Holcomb's Education Resource
Cleveland, Ohio
Founded: 1872
Closed: October 2009
Holcomb's Education Resource began in 1872 as a tiny mail-order service for school supplies, but evolved over the years into a chain of retail stores beloved by teachers for its high-quality educational materials and customer service.
Pressure from rivals like OfficeMax and Staples took its toll on the specialty retailer, which in October closed the last 10 of what had once been more than 30 Holcomb's KnowPlace stores throughout the Midwest.
"They really tried to really take high road with their customers and were renowned for it," said Andy Birol of Birol Growth Consulting, a small-business consultant who worked with Holcomb's.
But as the recession hit, Holcomb's began to feel the effects. "Teachers would come in and apologize for not buying more from them," Birol said.
The closure was a major blow to Holcomb's President Paul Culler, who Birol described as a "quiet and personal man" who did everything he could to keep the company running.
"He just did a fabulous job with the place, but it was impossible to go on," Birol said. Culler could not be reached for comment.
What happened to Holcomb's has happened to at least 10 other companies Birol consulted for in the past year -- and the carnage is likely to continue in 2010.
"This isn't over yet," he said.
NEXT: Small business customers disappear