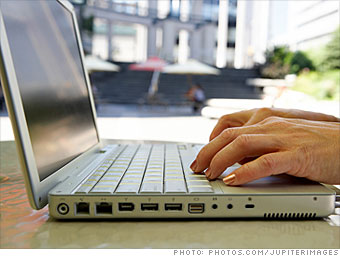 PC sales slumped terribly in the first half of 2009 as consumers and businesses reined in spending and hung onto their outdated desktops and laptops a little longer than normal.
Measured by U.S. shipments, PC sales slipped 6.8% in the first quarter, according to IDC. Sales are expected to have fallen more modestly in the second quarter, andt they could even see a bit of a bump in the second half.
"Despite a relatively slow first quarter... the worst is over and we are starting to be more optimistic about volume growth at the end of the year and especially into 2010," said Bob O'Donnell, vice president of IDC. "New product introductions coming this fall, including low-cost, thin and light consumer portables, and, of course, Windows 7, should provide a spark that helps to push market."
Still, analysts say a big PC sales rebound is a long way off. Software as a service, increased reliance on Internet applications and less need for speed have allowed users to stretch out the lifespan of their computers. And experts say it will be about a year before businesses replace their old systems with new ones carrying Windows 7.
According to a recent Gartner forecast, U.S. PC sales won't rebound past 2008 levels until 2011.
NEXT: Tech spending