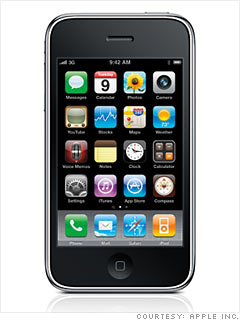 Hailed as the most groundbreaking OS the market has ever seen, the iPhone OS has changed the smartphone market with its fluid user experience and touchscreen capability.
But Apple is notorious for keeping outsiders out (unlike the completely open-source and open-platform Android). Couple this with the fact that competitors have caught up quickly to the iPhone's software capabilities -- and in some cases beat it -- and development could suffer.
Dulaney argues that Apple has concentrated so much on visual experience that it has neglected some aspects of functionality -- an area where he says Symbian is "head and shoulders above" the iPhone OS.
Apple has quickly gained ground in the smartphone market, and some say the company has redefined it. But since its OS can only run on the iPhone, its reach will be nowhere close to Symbian's.
NEXT: The businessperson: BlackBerry OS