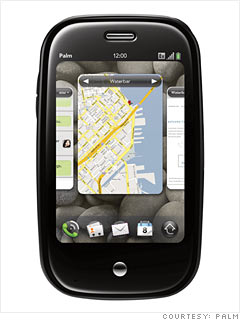 The Palm Pre has been the only phone reviewers say could give the iPhone a run for its money. Why? Because of the Palm's webOS.
Most of Palm's team are ex-Apple folks, creating an interesting software rivalry between the two companies. Many of webOS's features seem concentrated on what the iPhone lacks: webOS allows for multiple applications to run simultaneously, and its search function is arguably easier to use than the iPhone 3GS's.
And these features have yielded results. Palm's smartphone sales rose 134% last quarter, on the strength of the estimated 500,000 Pres sold this year. Palm Pre, which launched exclusively on Sprint, is expected to be available on other carriers next year.
But webOS's strong debut elevates industry concerns that with so many players in such a crowded field, the market will become more fragmented -- and a fragmented mobile market means consumers are actually less able to connect across platforms.
NEXT: The odd man out: Windows Mobile