Google CEO Eric Schmidt said in September that the search leader will buy up to one company a month in 2010. Here's a look at some of the leading contenders.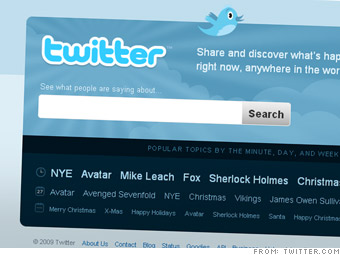 What it is:
A microblogging social network sensation that has taken the world by storm 140 characters at a time.
Why Google should buy it:
With more than 60 million unique users a month, Twitter is one of the most popular and fastest growing social networks on the Web, according to comScore. Google's first foray into social networking, Orkut, didn't exactly take off, and its newest attempt, Google Wave, hasn't yet won over skeptics. Social network users spend more time online than the average Web user, and Google's advertising partners are keen to take advantage.
Why Google shouldn't buy it:
Twitter's business model has yet to be determined, and they don't sell ads. Twitter also has had several security lapses recently. And because Twitter is such a hot brand, Google could face intense regulatory scrutiny if it bought the company.
Will it happen?
A remote possibility. If a company can make money from Twitter, it's probably Google, but the jury's still out on whether social networks will ever be profitable.
NEXT: Digg