Money tapped the brainpower of the lead managers of six top-performing mutual funds in every major category. Here's what they're buying.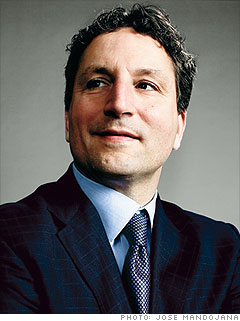 David Herro
Oakmark International (OAKIX) How he invests:
Herro, lead manager of Oakmark International since 1992, looks for companies worldwide that are deeply discounted, often because of an economic or industry shock.
Where he is looking:
"Emerging markets like China and Brazil have been hot for the past couple of years. Some of the stocks are still reasonably priced, but there are better deals in other areas of the world."
His picks:
Toyota
"Toyota had it rough last year, but now it's well positioned. Two big U.S. automakers have cut more than 2,500 dealerships. The stock trades for only six or seven times what we think the company would earn in a non-recessionary period."
Publicis Groupe
"Owning a media company goes against conventional wisdom. But 25% to 30% of this French company's revenue comes from digital advertising, which is the fastest-growing area in the media space."
Richemont (Ticker:
CFR.VX)
"It owns luxury watch brands like Cartier and Montblanc. The stock is low over concerns about the U.S. consumer. But 10% to 25% of Richemont's revenue comes from emerging markets, and that's growing as much as 15% a year."
NEXT: Scrutinizing the balance sheet
Last updated January 05 2010: 1:04 PM ET
Bruce Berkowitz, David Herro, Eric Ende, Diane Jaffee, John Rogers, Dan Fuss and Kathleen Gaffney contributed to this article.