Money tapped the brainpower of the lead managers of six top-performing mutual funds in every major category. Here's what they're buying.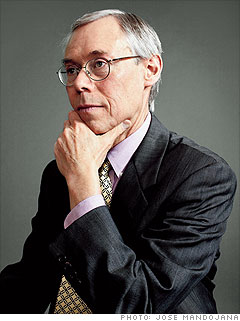 Eric Ende
FPA Perennial (FPPFX) How he invests:
Ende has been at the helm of Perennial since 1995, looking for companies with little debt and strong franchises. He picks sparingly: Perennial holds only 31 names.
Where he is looking:
"We think companies that have a strong international business are likely to do well. There's more opportunity for higher growth in developing countries than in Western Europe or the U.S.
"In the past year or two, it also became clear that companies that weren't in any way dependent on the capital markets were competitively in much better shape than those that were. We've always looked for firms with little debt, but now it's more important to us than ever."
His picks:
Varian Medical Systems
"This company makes radiation equipment. We think any changes to health care won't affect it much. Varian is benefiting from demographics; as the population ages, the incidence of cancer increases. There's also huge growth potential in developing countries where radiation isn't widely used yet."
Signet Jewelers
"It runs jewelry stores, like Kay Jewelers, in malls in the U.S. and in Britain. If you look at the top 10 mall jewelers in the U.S., four are in bankruptcy or liquidation. But Signet is continuing to invest in national advertising and in improving its stores. So its competitive position is getting steadily stronger."
NEXT: Watching the cash flow
Last updated January 05 2010: 1:04 PM ET
Bruce Berkowitz, David Herro, Eric Ende, Diane Jaffee, John Rogers, Dan Fuss and Kathleen Gaffney contributed to this article.